In March 2016 we started a Smiles To Tanzania Medical Fund to enable children to be taken to hospital and receive any medical care which their parents/guardians could not afford to pay. We have helped many children and the latest child was Alphonce.
Alphonce lives with his mum and four siblings. His mum is a widow. Her husband died in 1999.
Alphonce was 13 years old in November 2015 when he had an accident whilst he was climbing up a mango tree. He fell and broke his right arm. We were told by Chrispine who is the Operations Manager at LVC that "his mother tried her best to consult local traditional healers but it didn't help. She didn't think of taking her son to hospital as she was in financial crisis and nobody else was ready to help out".
After nine months he was identified by the village Ambassador and he was taken to Nansio Hospital and given medications. He was then referred to a regional hospital on the mainland and later onto a regional referral hospital. In November 2016 - twelve months after he had broken his arm - he had an operation and after a few days was discharged.
We happily paid all of the Medical bills, plus ferry fares to the mainland, plus food and accommodation for the people who accompanied Alfonce to all these hospitals visits. He is now back to using his arm and out of pain.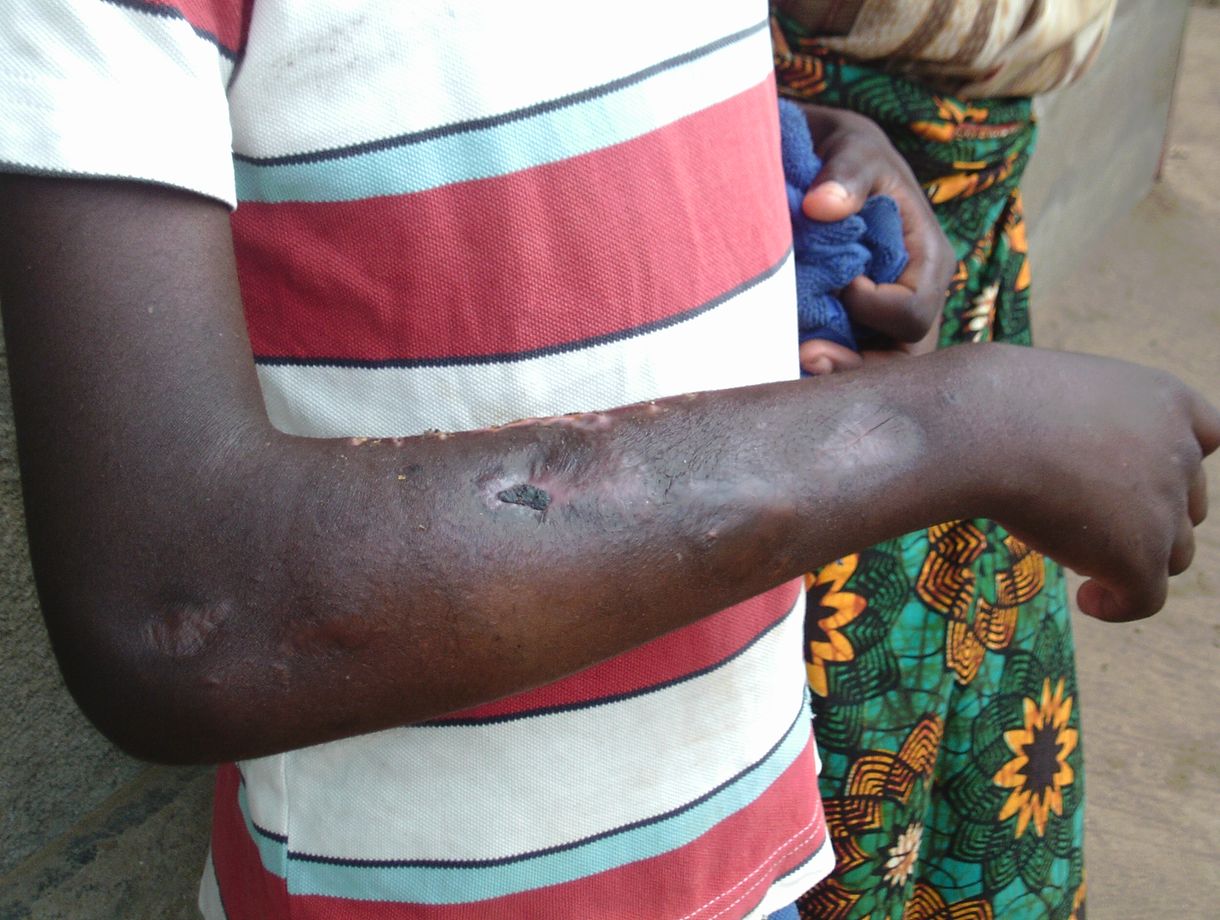 Below is Alphonce with his mum and newly mended arm.
Best wishes,
Diane, Derek and the team.