As we have said before - the children at LVC are the lucky ones. Normally around fifty children at LVC are given an education, including the English language. They have toys and games to play with, books to read and they have a daily meal with all of their friends at LVC. Some of the parents pay £2.00 per week if they can afford it and this helps pay for the orphaned and severely disadvantaged children whose parents/guardians cannot afford to pay. The children are aged between three and six years old, unless their parents are part of the staff.
Smiles To Tanzania pay for an end of the year party for the children where they are given a plate of party food, which is rice, meat, beans and vegetables, as well as half a banana and a Fanta orange drink. Some of the children will be moving on to a Primary School, but even then the staff at LVC will be keeping an eye on them and give a helping hand to those who need it by providing a school uniform, exercise books and pencils, and that is where Smiles To Tanzania will help them again.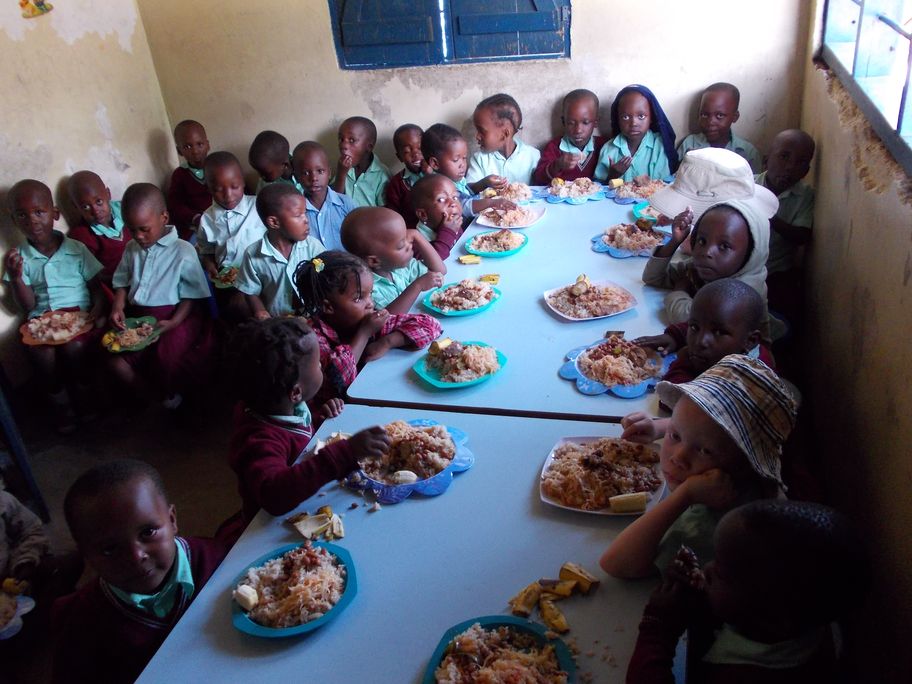 It's serious work getting through a plate of food this big!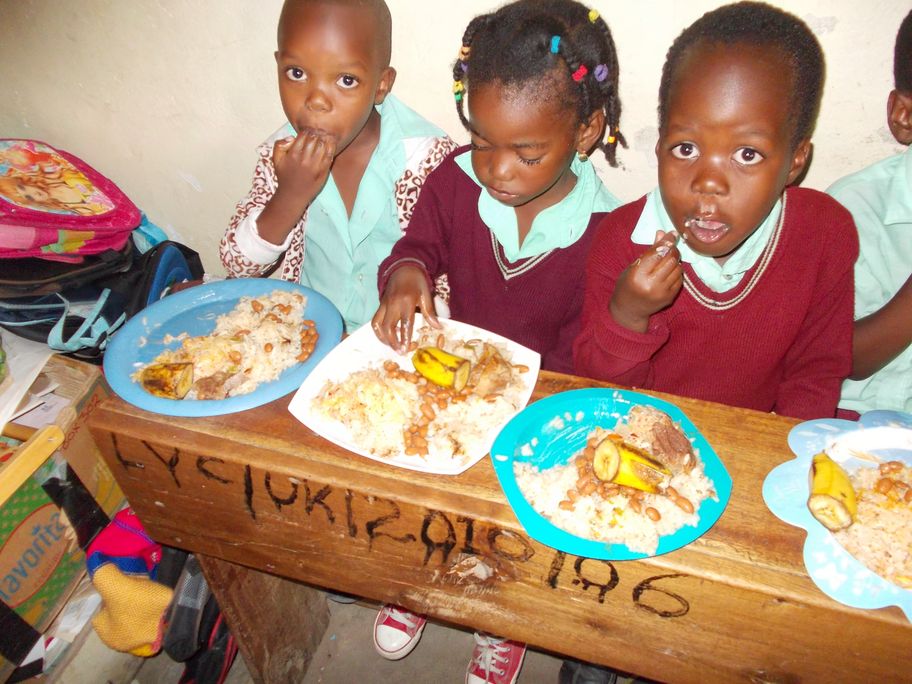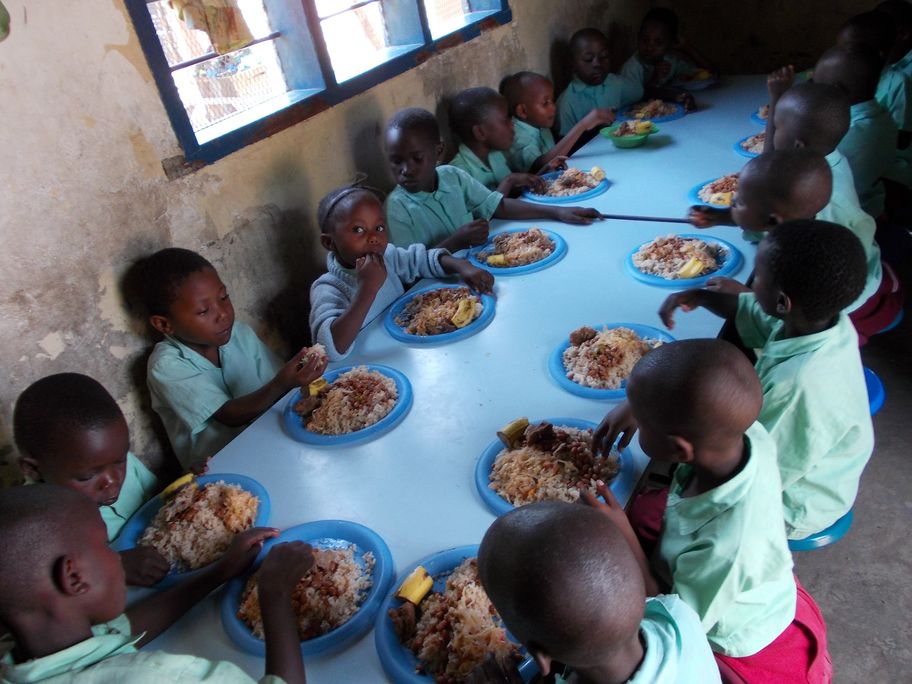 What could be nicer than a cool drink afterwards?
We are so happy!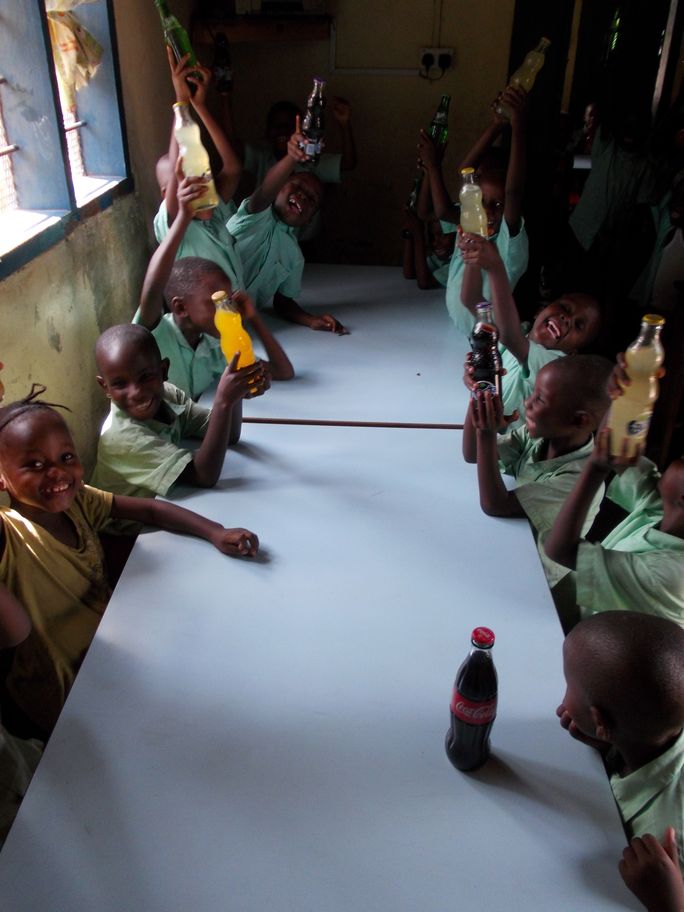 Would someone PLEASE take the bottle tops off?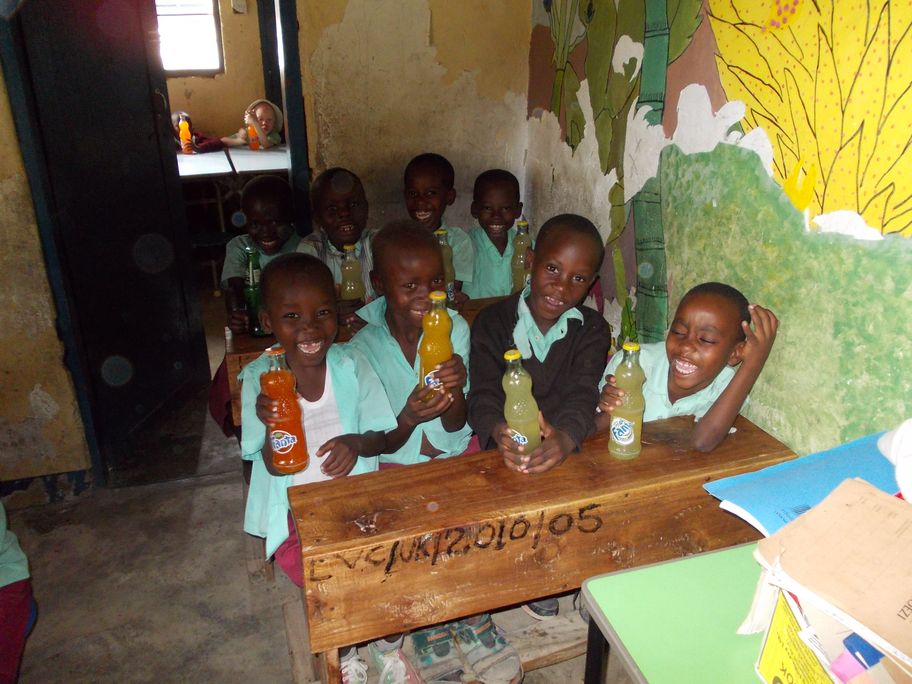 Cheers everyone!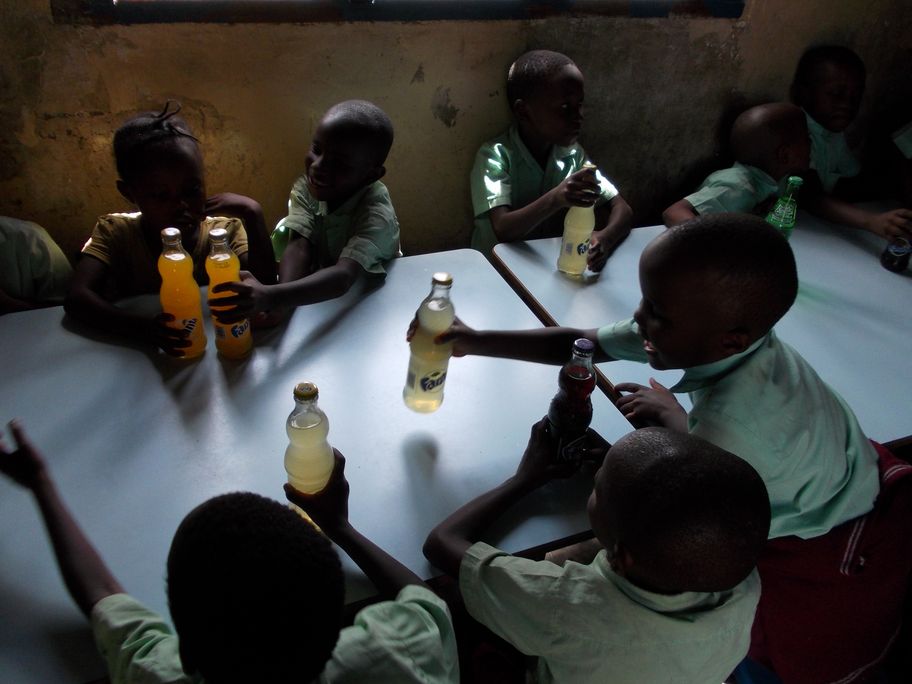 Smiles To Tanzania would like to wish our friends and supporters a Very Happy Christmas and a Healthy and Joyous New Year. Thank you for helping us care for those who need a little extra help in life, to secure them a better future.
Best wishes,
Diane, Derek and the team.