Hello again,
Recently, a kind supporter called Celia Mannings did a successful sponsored climb of Mount Kilimanjaro for our charity and afterwards went to Ukerewe Island to meet our partners Lake Victoria Children's Society. Celia is a professional photographer and this is her story.
Home and what an experience! Climbing Kili was exhilarating and agonising in equal measures but it was visiting Ukerewe and Lake Victoria Children which had by far the greater impact.
It's changed my perspective on so many things..... I will never again say I don't like my house or my clothes or fail to be grateful for turning on my tap or nipping to the supermarket.
It really brought home how much we take for granted.......
I can explain best with photographs.... Sarafina and her grandmother, who has spent her seventy years walking on all fours with her hands in a pair of flip flops.
The look of love in Theo's eyes as she helps a little girl on with her uniform
The joy on the face of a child who can now go to school where before there was only desperation and a bleak future.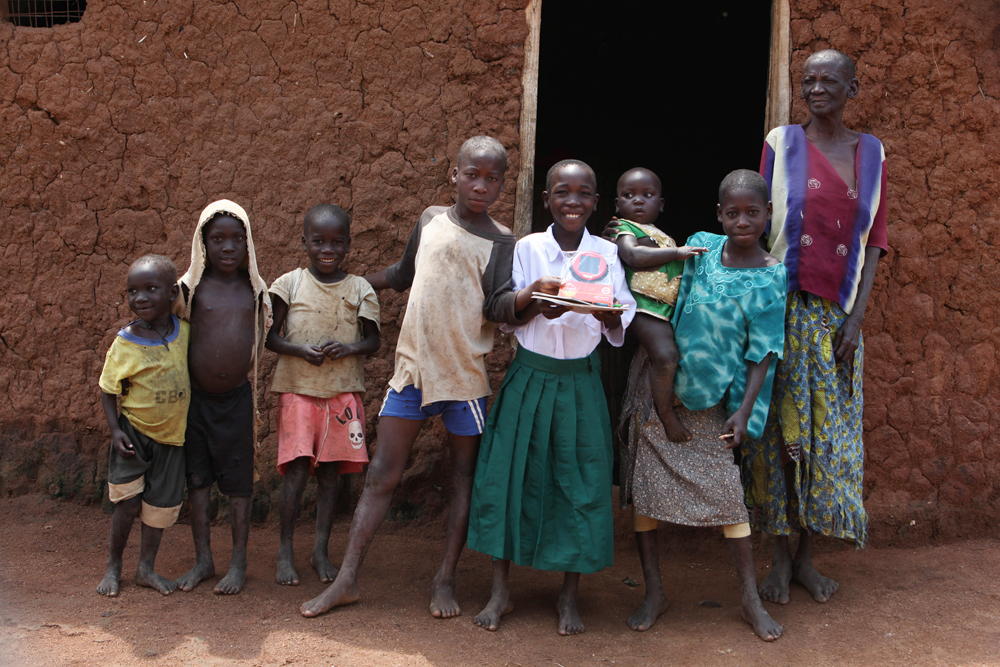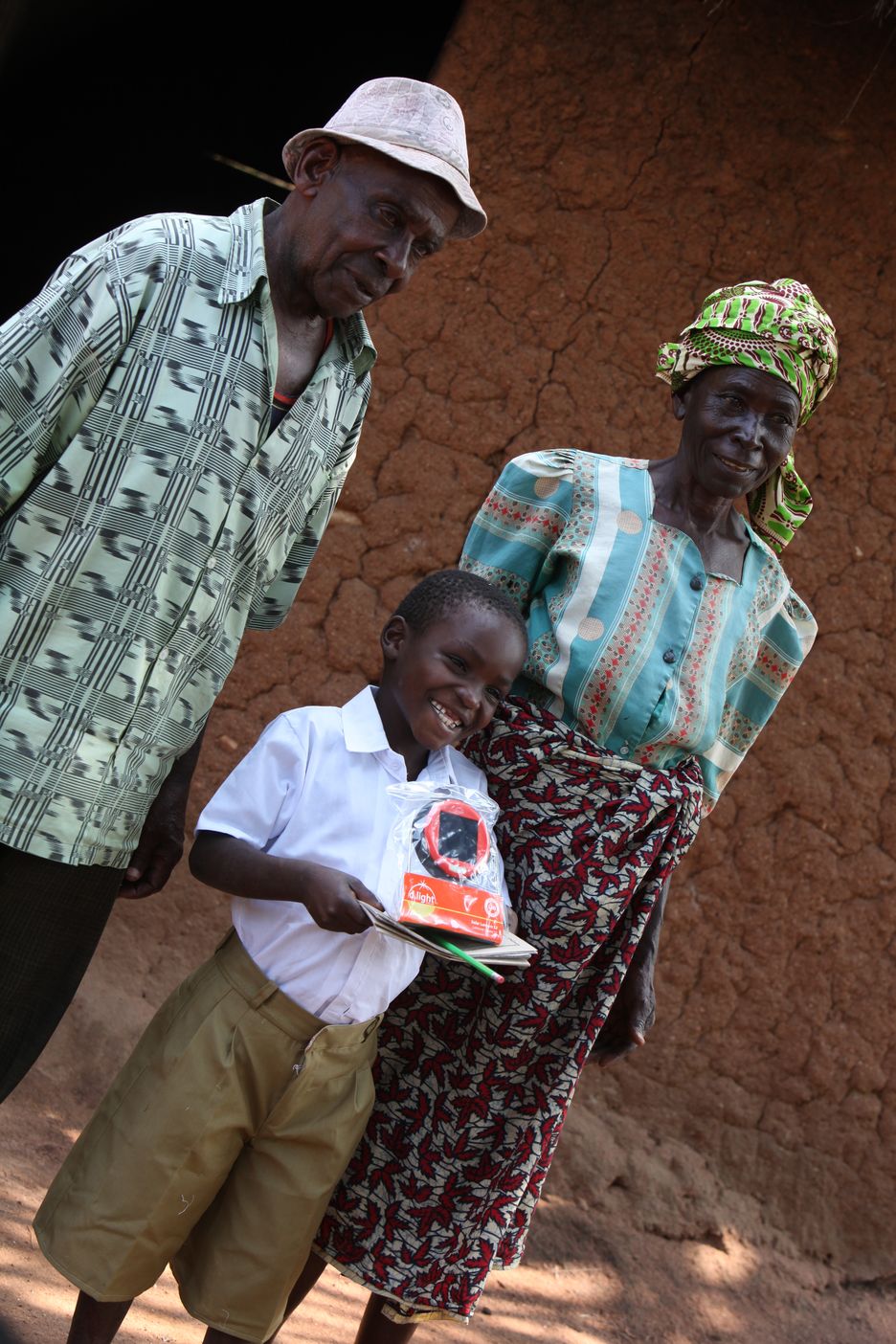 Devastated that Novia has an incurable retinoblastoma and not able to comprehend that she's been sent home for palliative care like this ..... but she serves to represent those we can help in the future.
I'm so grateful for this experience and hope I can share it for good even if only through emotive images. Thank you to everyone involved for this privilege.
Celia xx
We would like to thank Celia for her tremendous support, and the money she is raising will buy more uniforms, exercise books, pencils and solar lights - all of which will enable orphaned and disadvantaged children to be able to go to school, and also to have a safer form of lighting for them to do their homework.
Until next time.
Best wishes,
Diane and Derek.