Hello again,
At the end of the year, the children at Lake Victoria Childrens Society have their final examinations. This is followed by a party before the children break up from school.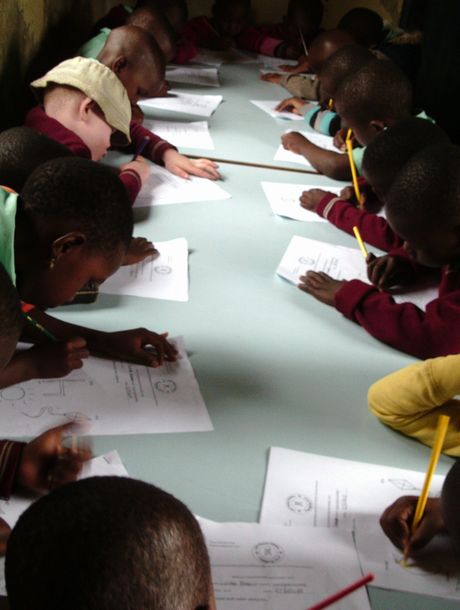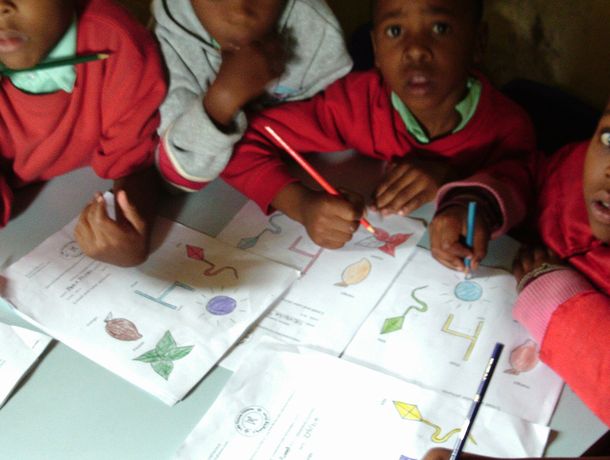 Some of the children received a prize for working extra hard all year. They were given an exercise book, pencil and some sweets. Together with others, these children will be going to the Junior school at the start of 2016. Moma Rucy and Theopister, both teachers, gave out the prizes.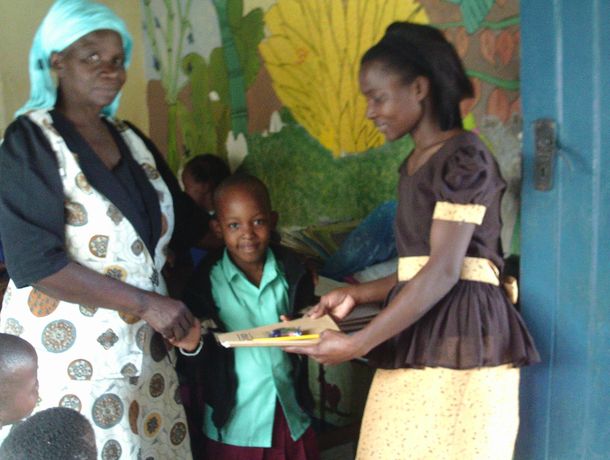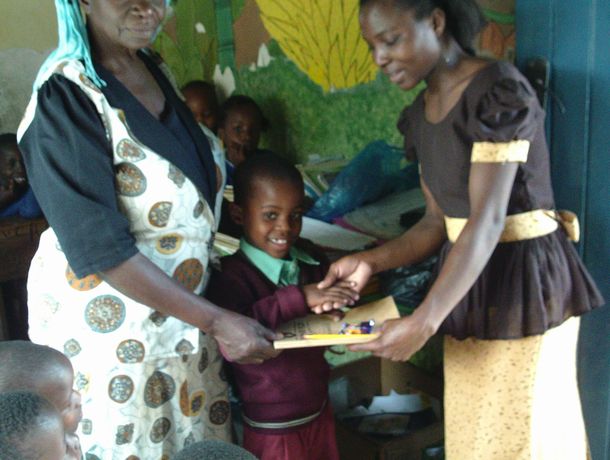 The children received certificates and here they are with Moma Rucy and Veronica (Administrator).
Theopister with the children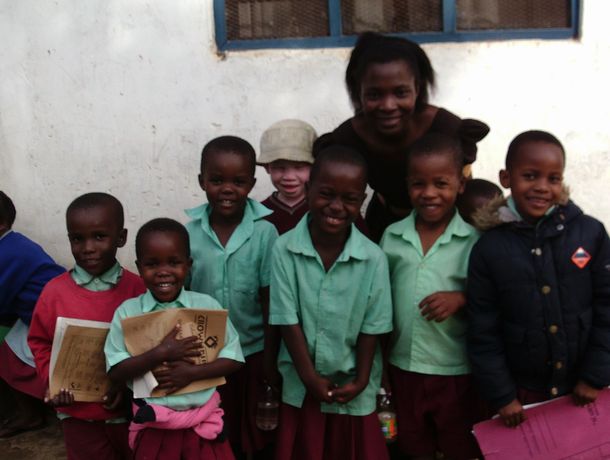 Then it is party time! Our friends Pat and Steve have kindly paid for the childrens party, and you can see what joy it gave them.
Before the meal, hands are washed and prayers are said.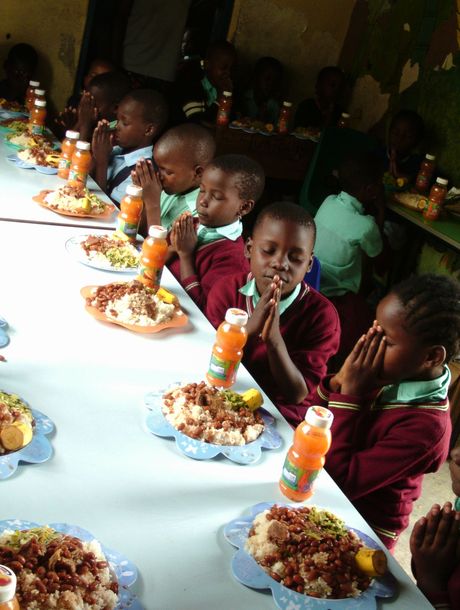 Surely the children will not be able to eat all that. What a treat for them. The staff had taken such care to make sure the children had nutritious food on this special occasion together with a healthy fruit juice drink.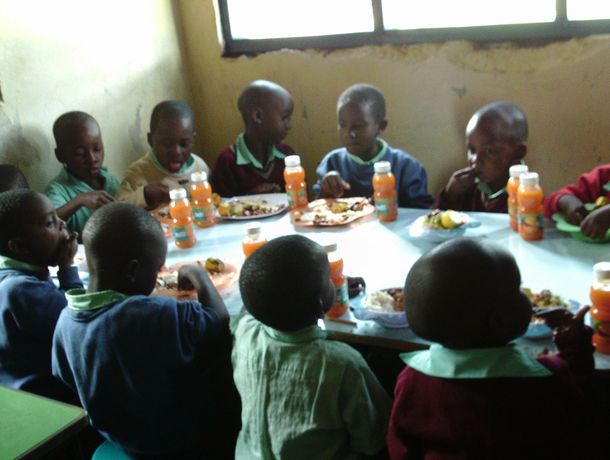 Afterwards they had such fun with the balloons which again had been provided by Pat and Steve.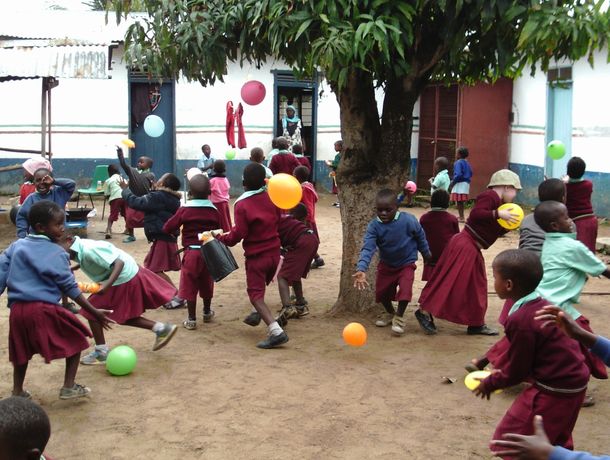 Please bear in mind that these are the lucky children as they are schooled at LVC and are in a very happy environment where they are cared for and given a wonderful start in life. Unfortunately, in the villages, a lot of the children do not have the opportunity to enjoy some of these simple pleasures.
Until the next time.
Best wishes
Diane and Derek.