Hello again,
Earlier this month, five of us returned from spending a month on Ukerewe Island, Tanzania, where we had all paid our own travel and accommodation costs. Travelling with us were our friends and supporters Patricia and Steven, as well as our granddaughter Aimie.
Among the many projects we carried out was the purchase and distribution of school uniforms, exercise books, pencils and solar lights to orphans and disadvantaged children in the villages. At this time of the year when many of us are buying presents and over indulging, it was very humbling to be with these families who have so little, but are full of kindness and have quiet dignity. Everywhere we went we were welcomed with cries of 'Karibu' which means Welcome, and 'Habari' which is Hello. Out came the little folding seats for us to sit down. If they didn't have those, then a rush mat was brought out for us. These mums/guardians would not have any use for a vacuum cleaner or washing machine as there is no electricity in most of the villages, and neither is there running water. The children do not know about the 'must-have latest toys', but what they do have is a thirst for knowledge.
We gave out 235 uniforms to the most needy children, giving them the chance to go to school. This was the best present ever. It was a big moment in the childrens lives. Some were very serious, and some smiled with delight - but the look of pride on the parents/guardians faces showed us that we were certainly changing a life.
Here are some photos and information about a few of these families.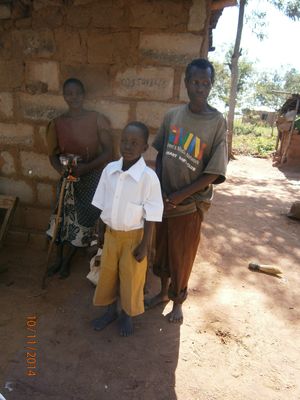 This little boy is called Philibeth and he is 7 years old. He hasnt been to school yet as he didn't have a uniform (which is compulsary). His mum is disabled and also has a deformed hand. There are five children in the family.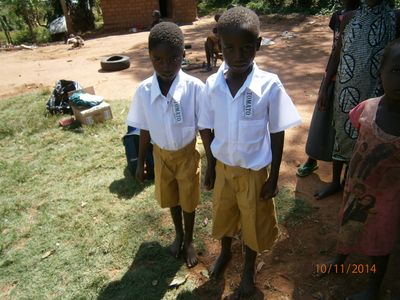 There are two boys and a girl from this family who received uniforms. The two boys shown here are called Bahati and Kulwa aged 7 and 10. There are 8 children in the family. Their father is disabled. The lady in blue is a teacher from the local school.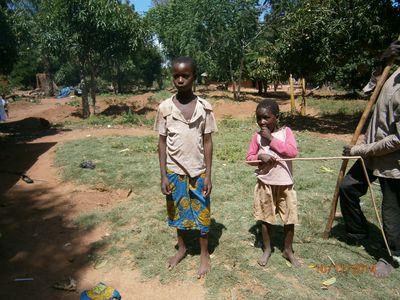 This is Happynes aged 12 from the same family, with two of her siblings.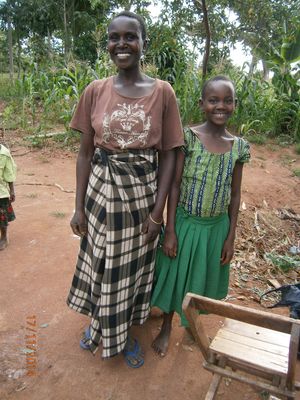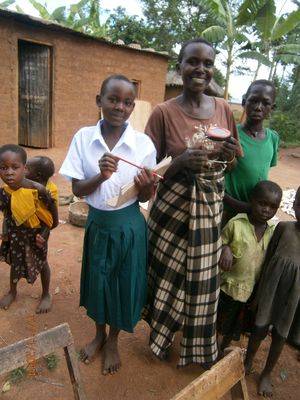 This is Advera who is 13, with her mum. She already attends school, but her school uniform was in tatters, so we gave her a new one. There are six children in the family. Her father has died.
Our aim is to get as many children as possible into education. If anyone reading this article would like to help change a life for the better, please donate whatever you can. Families like those above would be eternally grateful for your generosity.
Until the next time, when we will tell you more about our visit and other projects,
Kind regards,
Diane and Derek.