Hello again,
After Derek had recently given a presentation to the Scarborough Soroptimists, their President, Mrs. Claire Feather presented Derek with a cheque for £500.00 on behalf of her organization. It was agreed that this money would be used to purchase Solar Lights for school girls to do their homework and also for women to use in the home. Due to the fact that there is no electricity in most of the villages on Ukerewe island, these solar lights will replace kerosene lamps which cause health problems and are a fire hazard.
Claire and her team then decided that they would support us further with a coffee morning - with a difference! Tickets were sold and everyone was asked to bring a pair of ladies knickers which would be taken to Ukerewe on our next trip. The knickers were made into bunting .......................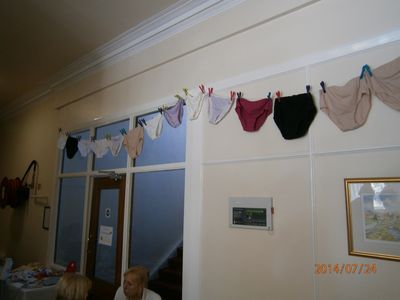 and also pegged onto clothes horses at the front of the building where the coffee morning was being held.
Unlimited tea, coffee and home made biscuits were served to the supporters..................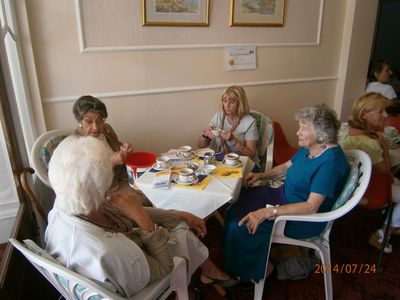 by willing volunteers .....................
A raffle was held, and a good time was had by all.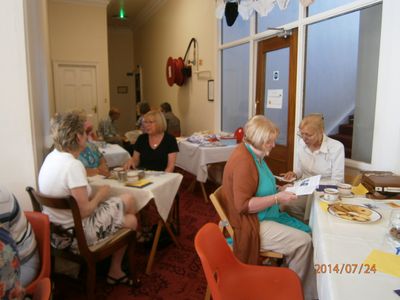 At the end of the coffee morning Claire presented our treasurer, Philip Harrison with a cheque for £132.00 and 91 pair of knickers which will be gratefully received by the ladies of Ukerewe island.
Our thanks go to Claire and the Scarborough Soroptimists for a very successful and enjoyable morning for everyone who attended.
Until next time,
Best wishes,
Diane, Derek and the team.