The kindness of children and the empathy which they generate to other children, whom they have never seen, never ceases to amaze us.
A few weeks ago we were at a car boot sale in Bridlington, U.K. buying soft toys to resell, when we met Mrs. Heidi Corrigan. She was interested in our charity and as she worked as a Teaching Assistant, she offered to organize a collection box where the children at the school could bring in any surplus toys that they no longer wanted.
True to her word, we were astounded to be able to pick up at a later date, approximately one hundred toys that the children had kindly donated. Thank you Martongate Primary School, Bridlington.
The photo below shows Derek and myself with Mrs. Corrigan and some of the pupils of the school with the collection box full of toys.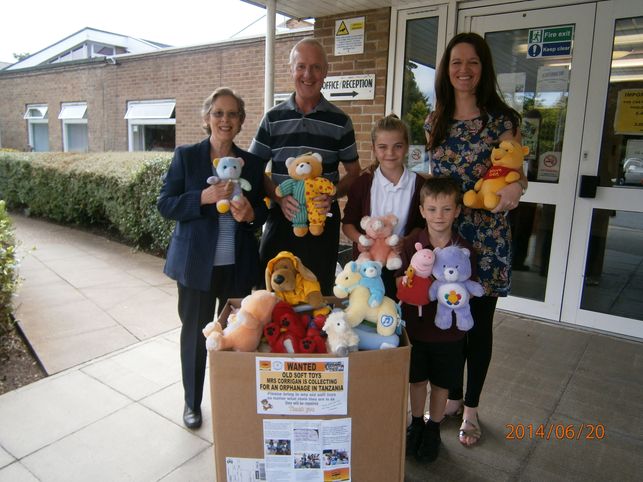 When we arrived home we displayed them on the stairs and you can see how beautiful they are.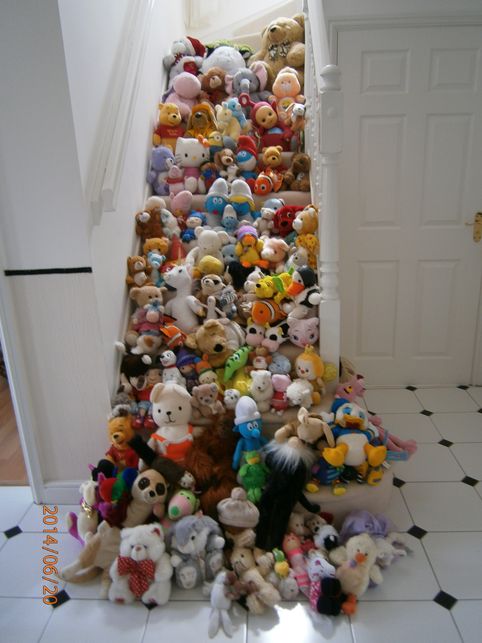 After giving a presentation at Wilberforce Sixth Form College in Hull, the Student Council set up an appeal to students at the college to donate any unwanted soft toys which we could resell for funds. With the help of Jill Naylor, the Student Support Manager at the college, a collection box was set up together with photographs of children on the island of Ukerewe. Very quickly the box was filled and again, approximately one hundred toys were donated.
The photo below shows the generous donation.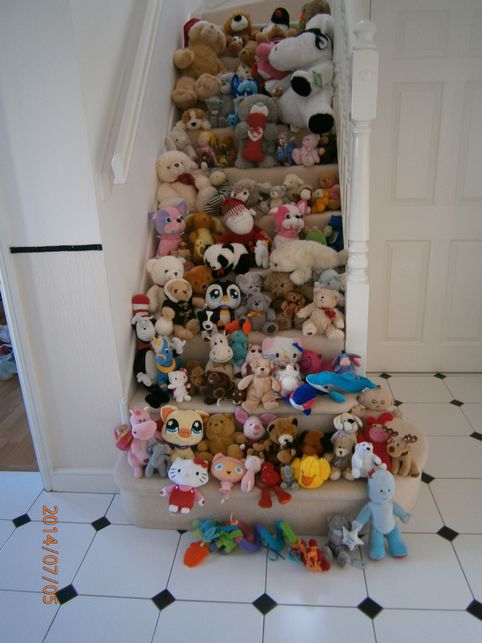 Our sincere thanks go to everyone who kindly donated the toys. These are sold at different functions with the aim of raising more funds to improve the quality of life for the children of this very isolated population in Tanzania, who have so little. Due to new regulations we are no longer allowed to send used soft toys without them being fumigated. As this is not practical, we now sell them in this country and use the money in Ukerewe.
Photo below shows our stall at a typical venue.
Until next time,
Best wishes,
Diane, Derek and the team.