Hello again,
The boxes are all packed ready now and Alex is helping us to work our way through the red tape to be able to send our container to the people on Ukerewe Island. Thank you to everyone who have helped in any way by collecting goods, donating goods, knitting, sewing little girls dresses, skirts and little boys trousers. We have received first aid goods, bicycles for the Ambassadors of LVC in the various villages, tables and chairs and childrens toys. Without the support of you all, we couldn't have collected such a wonderful variety of goods to send to Ukerewe.
Thank you Yorkshire Coast College, Scarborough, for giving us lots of containers of toys, small chairs, childrens musical instruments, dolls house complete with figures; train set; construction kit; farm buildings and animals and much more. The children will be delighted. See photos below of Carol Roles on the right, and her colleagues from the department of Health and Social Care together with Derek.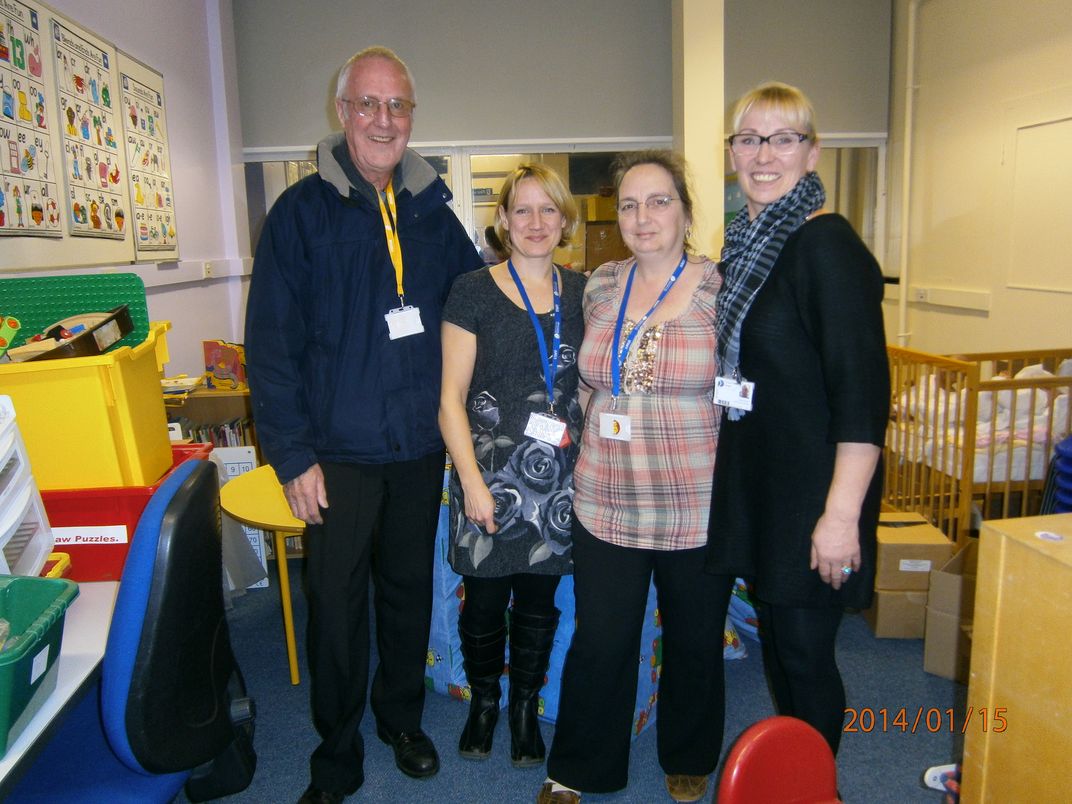 We received a donation of beautifully made wooden train and tram sets, tractors and trailers, together with wooden sheep, pigs, etc. which had been made in Larchfield Community (www.cvt.org.uk) in Camphill. The toys were made by Jurgan and his team of people with special needs, and volunteers. The wood comes from the sawmill at Botton Village, Camphill, in the North Yorkshire moors. These toys will make many children very happy. A big Thank You to all who made these lovely toys.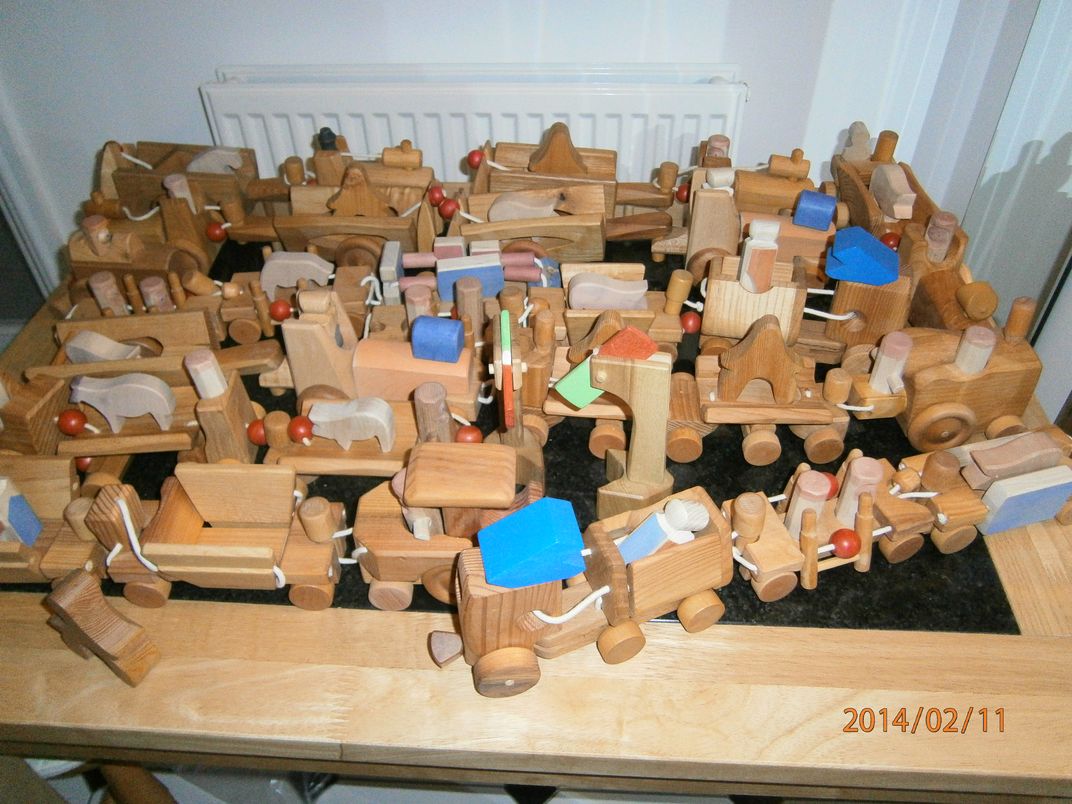 The charity Tools For Africa not only donated tables and chairs but they also renovated them and hired a van to deliver them to us! Thank you Steve Conway, Peter Johnson and Jim Pearson. It was good to meet you and show you a little of Filey!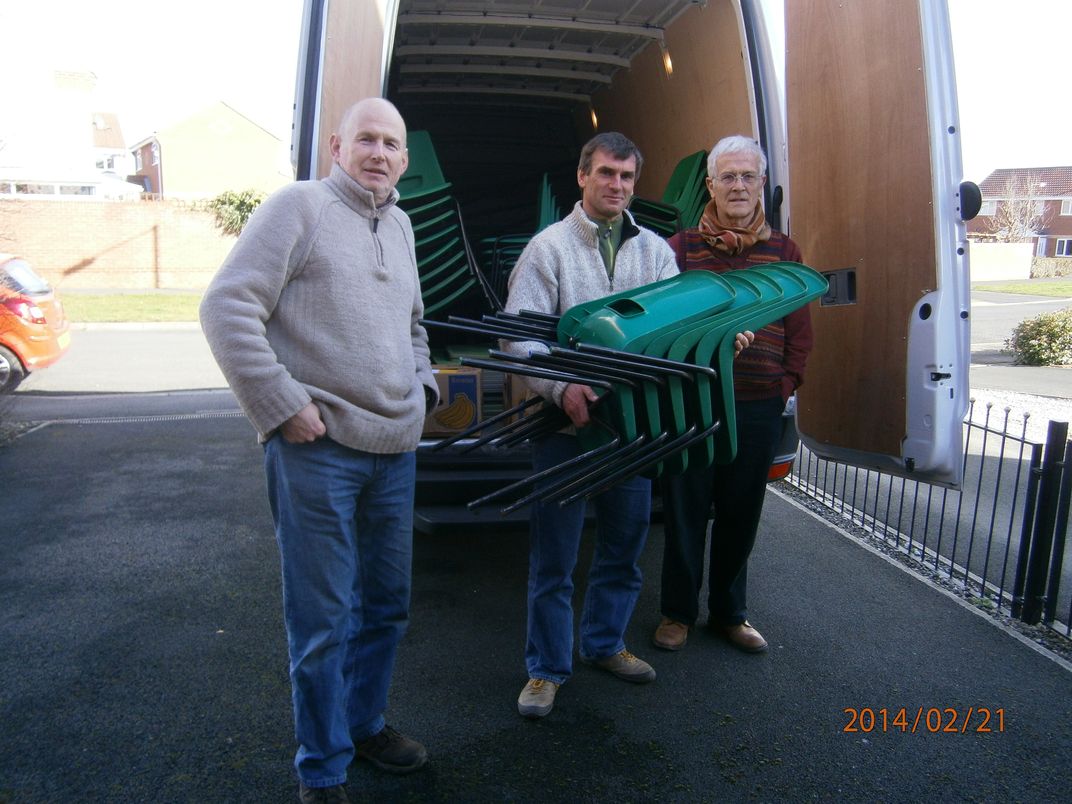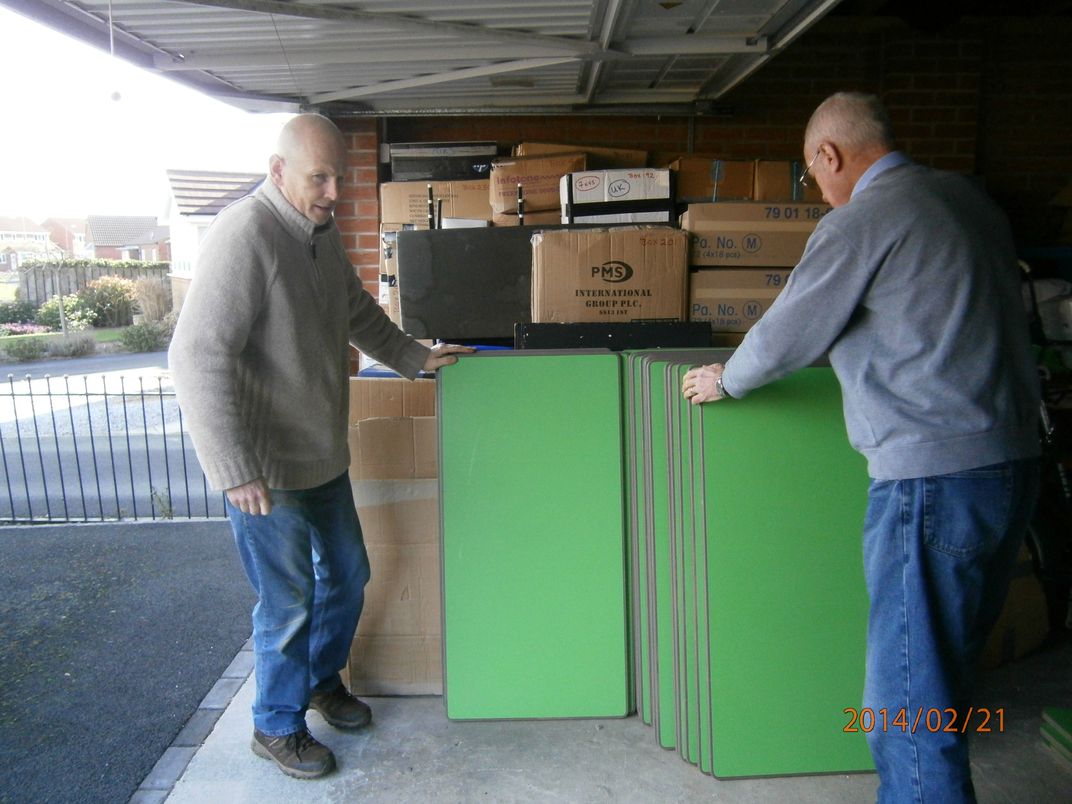 A donation of bandages, swabs, plasters, dressings and other goods which Ukerewe hospital will be very grateful for was received from a private hospital in Leicester. Thank you Karen and your Company. Thanks also to Glenis and Nick for the soaps, sponges etc. and delivering all the boxes to us.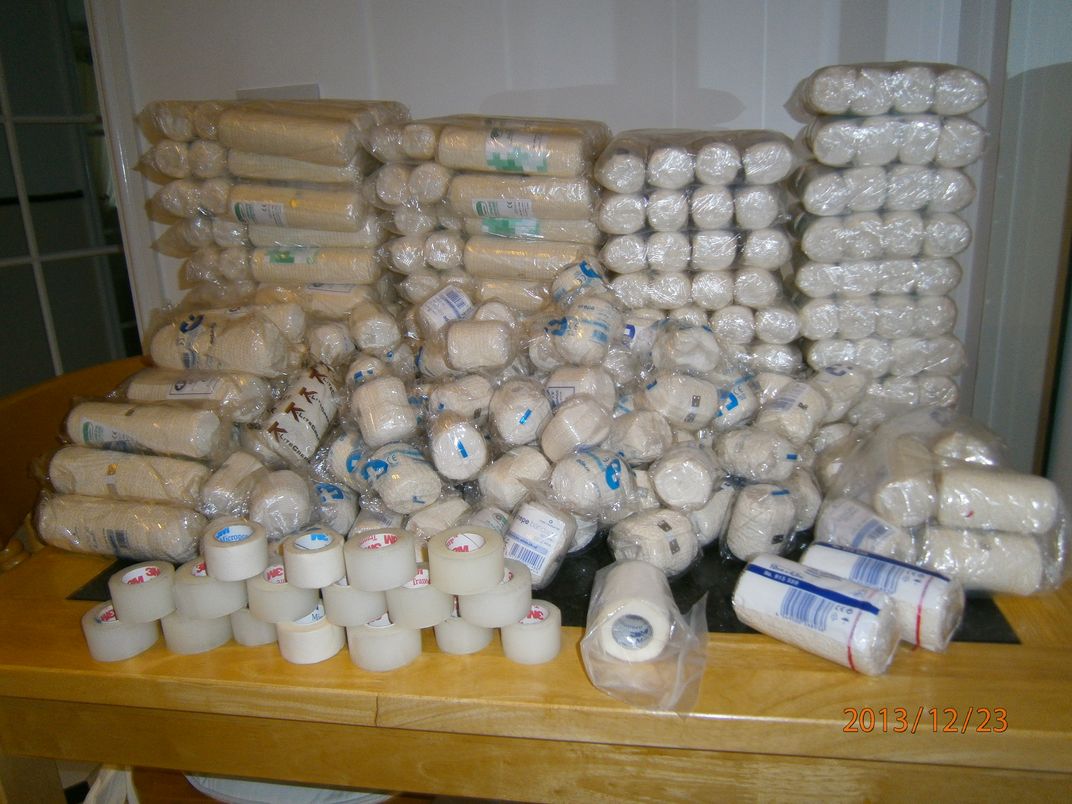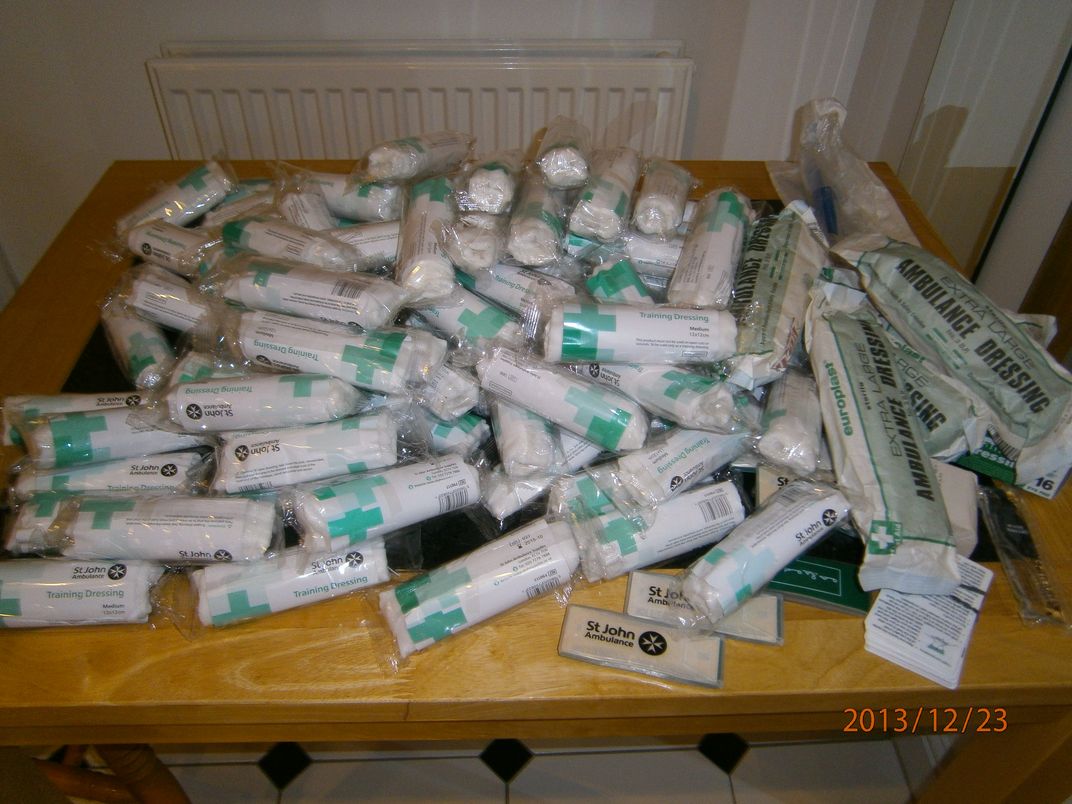 The little girls will look beautiful in these dresses, skirts and blouses made by Brenda Wilson, a talented supporter. Thank you so much.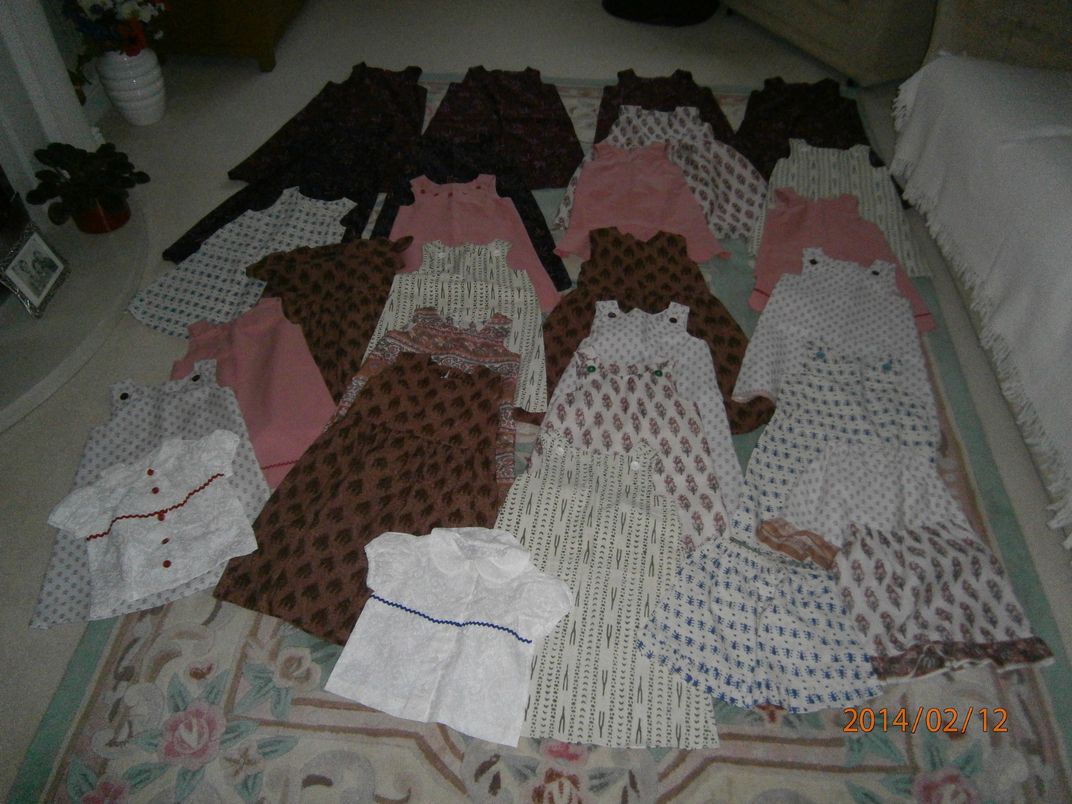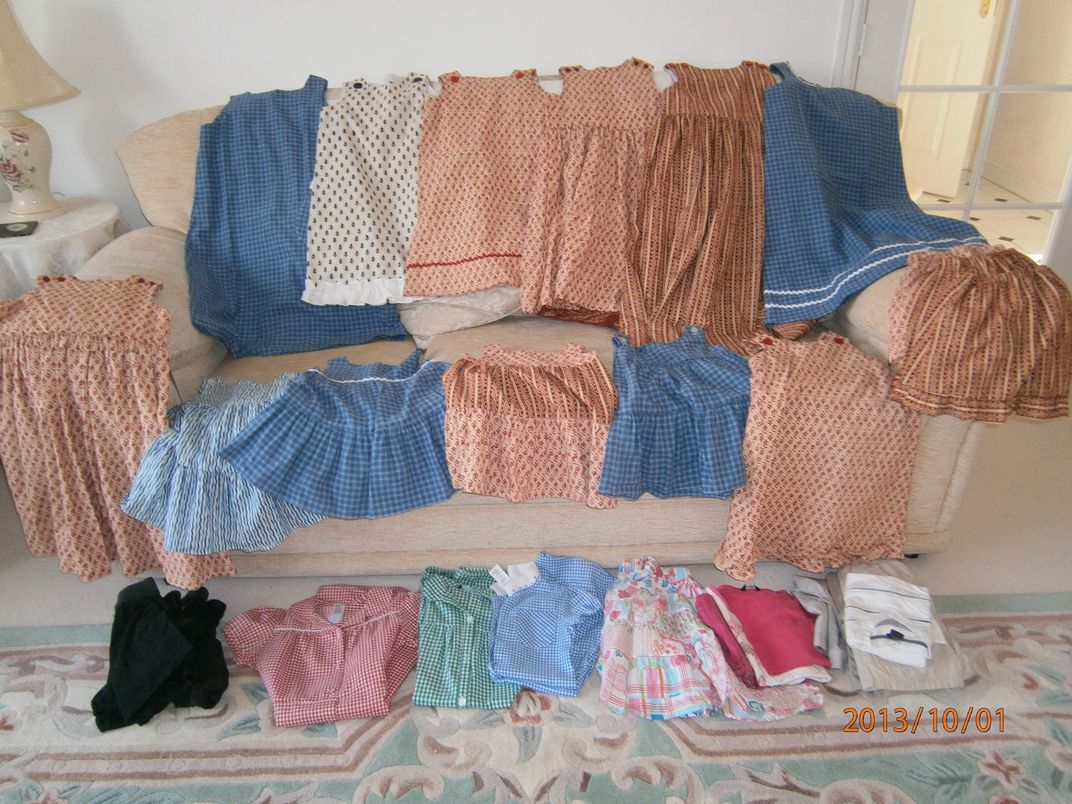 Our thanks also go to Brenda Back who has knitted and sewn continually for us over the last months. Here are a small amount of her creations.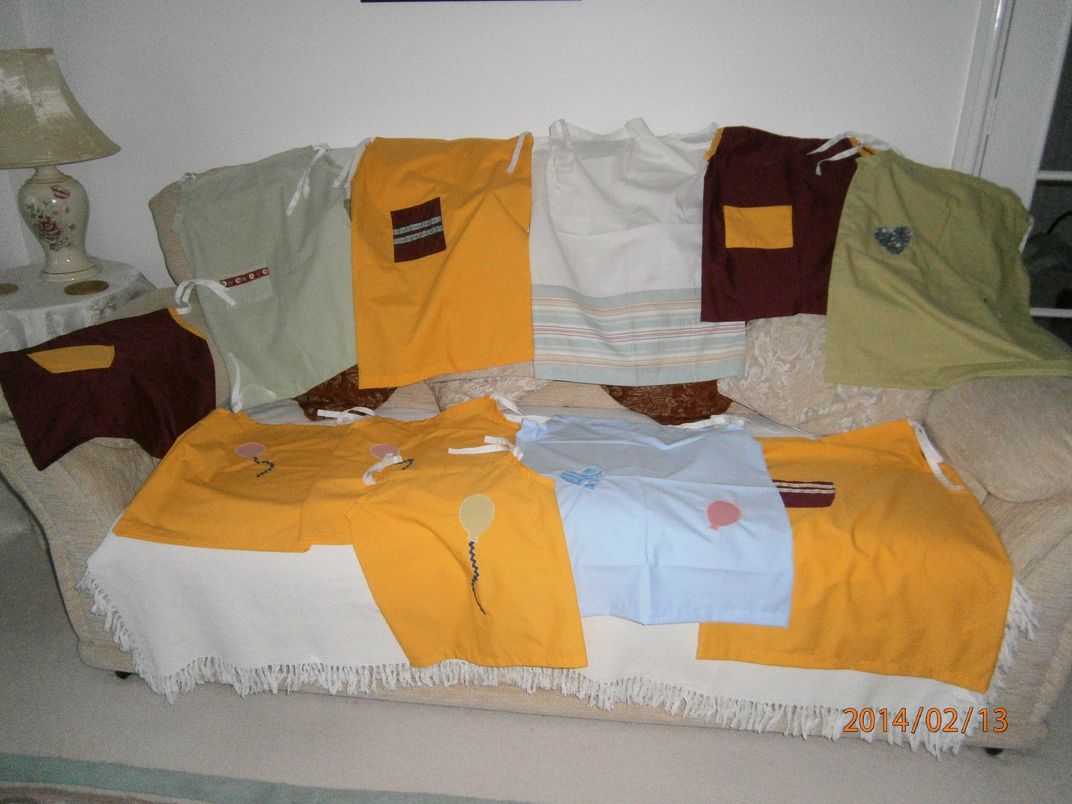 Over the last few months we have received car loads full of goods from Sheila Sutcliffe and her colleagues at the Department of Work and Pensions in Leeds. Those goods which we are unable to send have been sold at car boots and table top sales to generate revenue for the charity. Thank you so much for your help and support.
Members of Northstead Church in Scarborough have been so busy knitting, purchasing pencil cases and polo shirts, as well as donating money and we do thank them most sincerely, especially Anthea and Harry Purdy for the coordination and transport of these goods.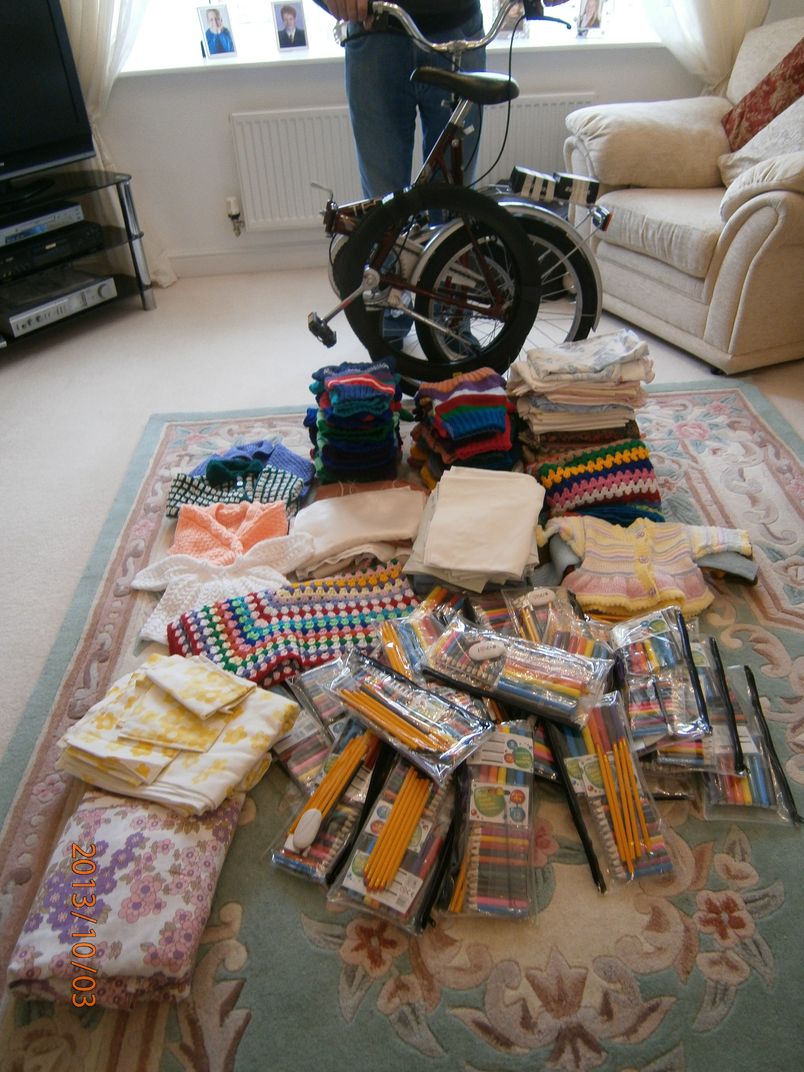 Unfortunately we cannot thank everyone individually but we really do appreciate all of the hard work and support that so many people have given to the charity. Thank you all!
Until the next time,
Best wishes,
Diane, Derek and the team.