Hello again,
Towards the end of 2013 we were contacted by Mr. Colin McArdle who is the Chairman of a charity called Kids Aid Tanzania who are based in Derby, England.
After discussing the aims of our two charities, Colin told us that they were involved with other projects in Tanzania, mainly with orphanages and malaria prevention. He then offered to supply us with 1500 mosquito nets for distribution on Ukerewe. We were absolutely delighted and accepted his offer with gratitude.
Colin flew out to Tanzania on 21st February 2014 as he wanted to be present when Alex and his Ambassadors distributed the nets and instructed the villagers on their use and care.
The photo below shows Colin and Alex in one of the rooms at Lake Victoria Childrens Society, where the nets had been stored prior to Colins arrival.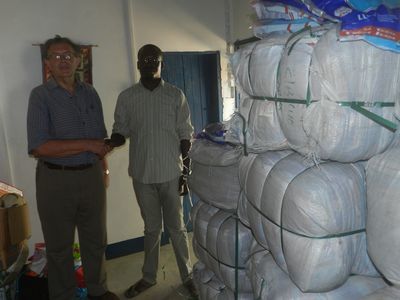 Part of the programme that took place when the nets were being issued involved the education of local people on how to use them to the best advantage.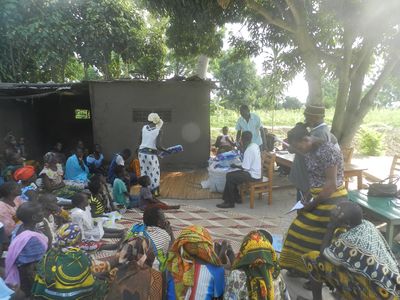 The nets were distributed to various villages on the island and the photograph below shows Colin with a group of people who had just received these life-saving nets.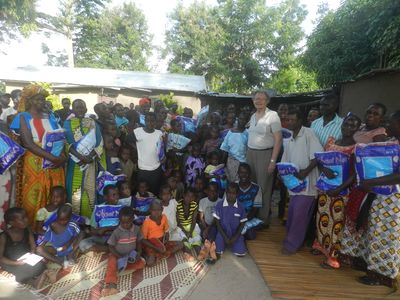 In each village which was visited, the correct use of the nets was emphasised.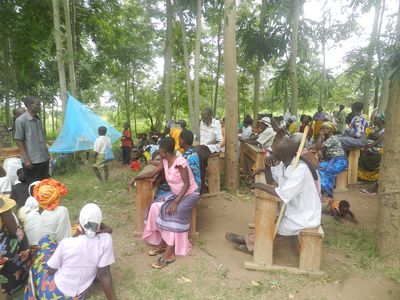 More instructions in another village.
Colin is shown here with children who have been given mosquito nets. Malaria is the biggest killer of under five year old children in Tanzania and accounts for fifteen percent of child deaths.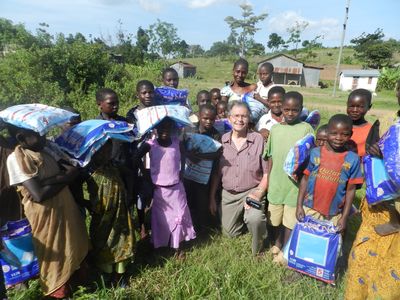 Our sincere thanks go to KIDS AID TANZANIA (www.kidsaidtanzania.org.uk) for their most generous donation of these mosquito nets and also for the fact that they paid the transportation and distribution costs in getting them to Ukerewe, and to some of the most vulnerable families on the island.
Until next time,
Best wishes,
Diane, Derek and the team.