Hello and a Happy New Year to you all,

Recently we sent money to Alex specifically for the children at LVC to have an end of year party. The following is a report from Alex.
---
END OF YEAR AT LVC 2013
A BIG PARTY
Each year at LVC we integrate children old enough into community Primary school for them to start a new life there, this allows us to bring in new younger children from the surrounding community, this is a big moment for those leaving as well as those staying, for those leaving though this is a sad moment as most of them end up communing back to the centre to play with other children and miss school in their new schools , we however do try as hard as we can to make sure they eventually settle well in their new environment
This year 2013 Our center had 44 children altogether, only 9 are leaving and the rest are staying to continue their education through 2014, this is the smallest number of children to leave the centre for community school as we used to have larger number of children integrated into community school each year and this is simply because most of the children are too young to go to primary school.
This year was a special one, children had a big party to mark the end of the year at LVC and look forward to Christmas with their families, December 13 was a wonderful day for the children at our centre, A big party where children had delicious food and drinks the moment was marked by a lot of celebrations dancing and singing, children leaving the centre were awarded Certificates for successfully completing their studies and their time at LVC. This would be their first Certificates in their life and they just couldn't be happier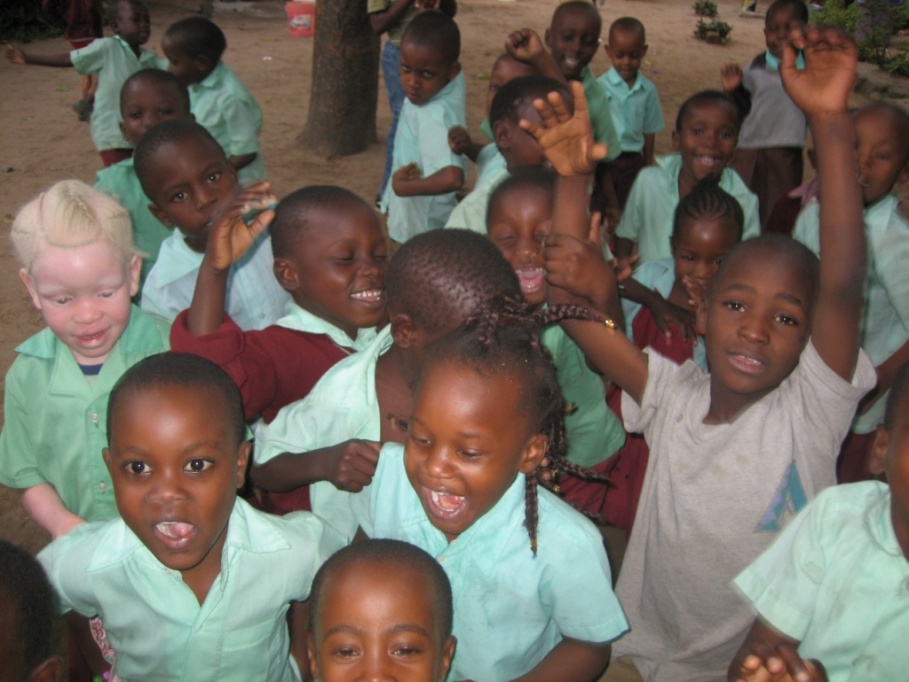 Children dancing and singing on the party's day
Food and drinks, children enjoying themselves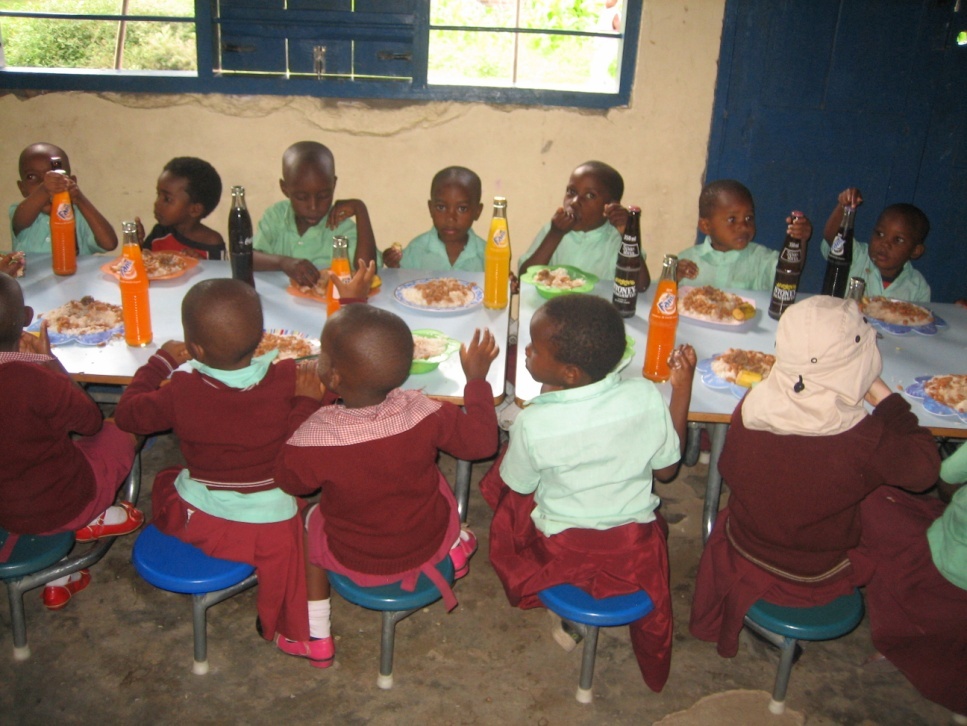 Everyone is happy and happy !
Children and LVC staff
Children leaving the centre this year, awarded with Certificates, a big moment , first Certificates of their life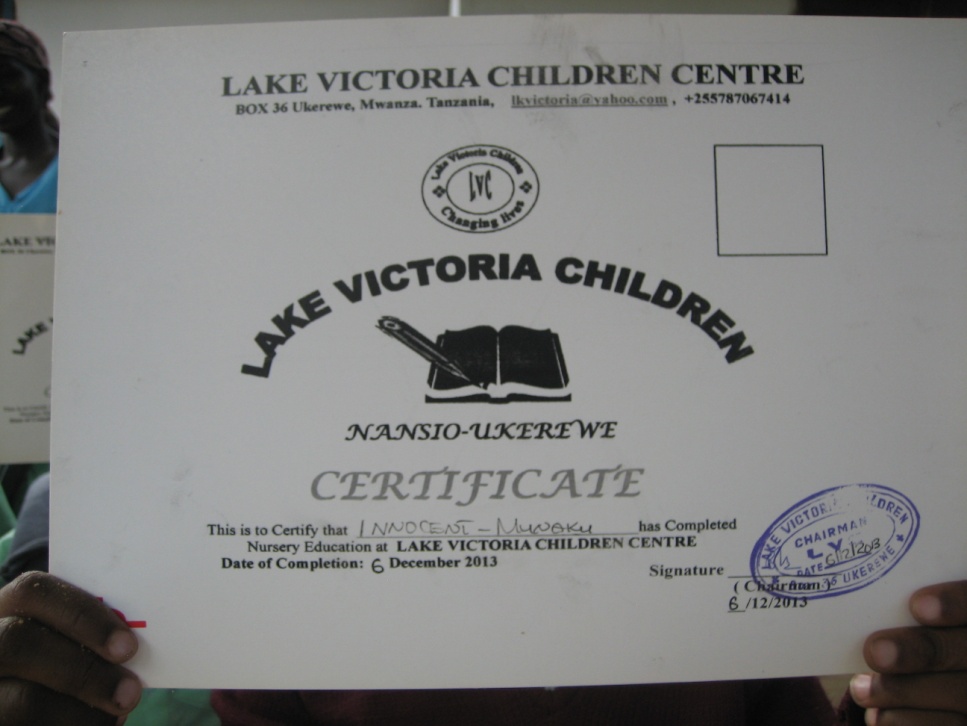 Certificate awarded to children leaving the centre
---
It is good to see the children enjoying their special party. Although these children are poor, they are the lucky ones as they have books, toys and friends at LVC to play with, and teachers to educate them. The team will continue with our efforts to support Alex and the people of Ukerewe in whatever way we can.

Until the next time,

Best wishes
Diane, Derek and the team.