Hello there,
During our visit to Ukerewe last year, a significant problem with the lack of Sanitary Protection for women and girls was brought to the attention of Steve and Patricia, two of our group who helped at Lake Victoria Children's Society. In some cases, the girls lose one week a month from school because of this problem.
Recently Pat and Steve gave a talk to the Farndale branch of the Yorkshire Countrywomen's Association where some of the problems of the local Ukerewe ladies, and the assistance needed was explained. Such was the reception to this presentation that the ladies of the association volunteered to help with the supply and the manufacture of the sanitary protection kits. Recently, a workshop was organized which was supported by 17 ladies, some of whom were members of the association, some from local craft groups and some friends. Many of the ladies spent all day cutting, sewing and assembling the various components resulting in the manufacture of 150 sanitary protection kits.
Chris Pearson of the Rotary club of Helmsley designed and made templates to aid the production, turning the workshop into something resembling an assembly line.
In the near future, a shipping container, filled with a variety of goods will be despatched by our charity Smiles to Tanzania to Ukerewe and will include the kits manufactured by the ladies of Farndale Yorkshire Countrywomen's Association. It was an amazing, heart- warming and generous response helping women half a world away.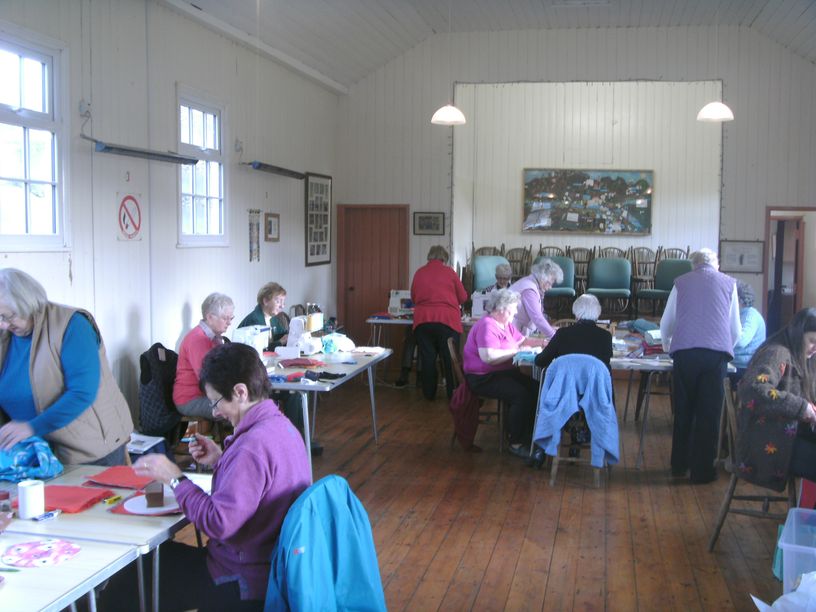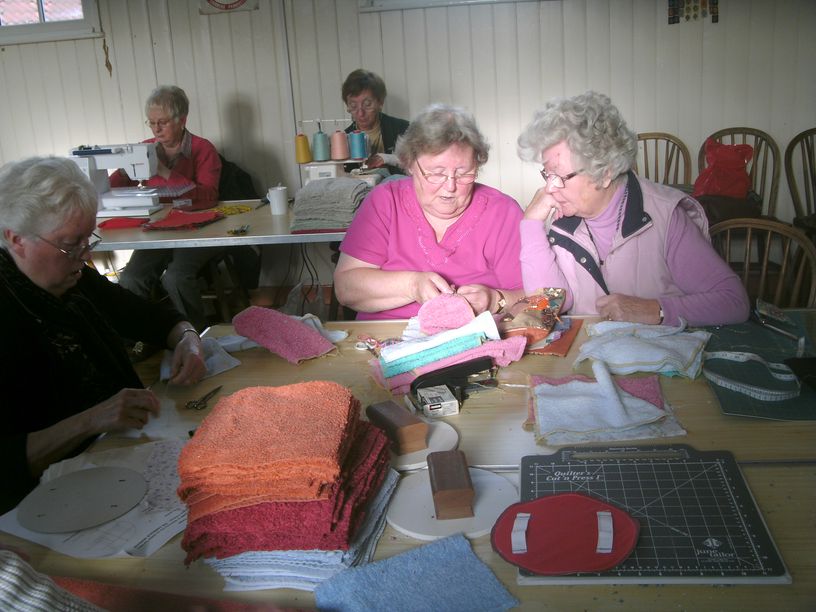 Photos show some of the ladies hard at work sewing, cutting and assembling.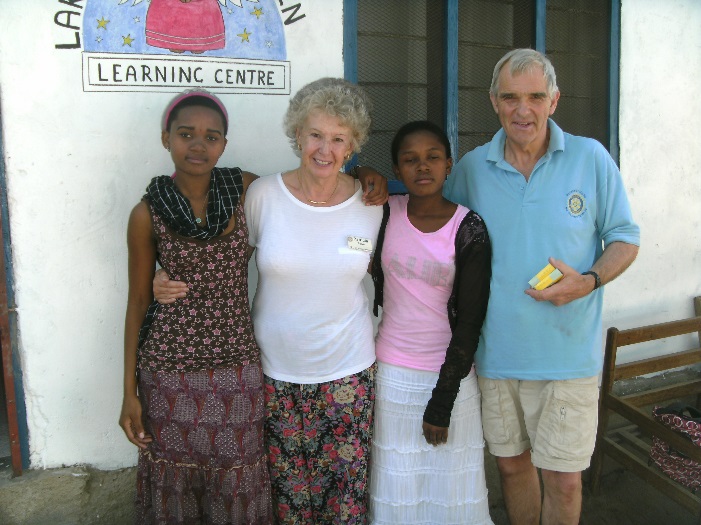 Patricia and Steve with Dorice and Rehema who are both Aids Orphans.
We would like to thank everyone who has participated in this humanitarian project.
Until the next time,
Best wishes,
Diane, Derek and the team.