Good afternoon, it is another sunny day in Filey, U.K.
We are so lucky to have the support of wonderful people who want to make a difference to the lives of those less fortunate than themselves. So far 131 boxes have been filled ready for going into the container. The following photos show just a few of the donations we have received in the last few weeks.
A member of the Filey Catholic Mothers Union was so touched by Derek's presentation that she collected a car full of donations. Included were 117 'fish and chip' vests, lots of clothing, childrens books. We cannot thank you enough. I have withheld the name, as I haven't asked permission.
Yet another member of the Filey Catholic Mothers Union has bought and donated pens, erasers, glue sticks, skipping ropes etc and a donation today included fish and chip vests and new clothing.
We have been given soaps; goods from a house clearance not suitable to take to Ukerewe, which Derek sold at a car boot; a sewing machine; habadashery items; soft toys and games; lots of sheets, pillowcases, duvet covers and valances. Other sellers at our local car boot have been very generous with their prices when told what we wanted the linen for. Other car booters have given soft toys for us to re-sell. We are making pillowcase dresses to take to Ukerewe for the children there, along with little shorts for the boys. Brenda is also making some little skirts out of the valances. Most of the donated linen is being packed and the LVC Tailoring section will make clothing which will be sold on the island to help feed the children at LVC.
Our friend Jean Spenceley of Stokesley W.I. came to Scarborough with a huge donation of 1156 'fish and chip' vests, given to her from Mrs. Marianne Hill of Stokesley. Marianne is the coordinator of the 'fish and chip' vests and they had been knitted in various parts of the country' Who ever you are who have knitted these, we thank you all from the bottom of our hearts. The babies on Ukerewe island will all benefit from these beautifully knitted vests. We do know that Marianne knitted a huge amount of these vests herself.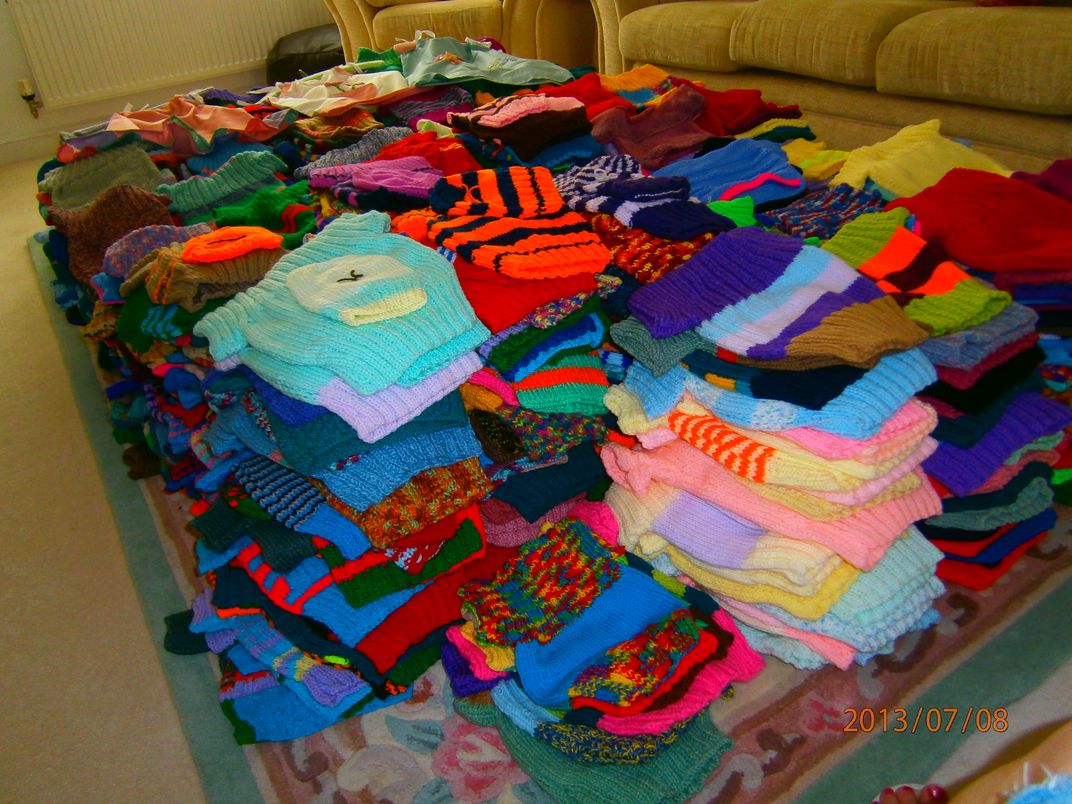 Jean also gave us a donation of sheets, pillow cases, duvet covers etc. and habadashery items etc.
Last month we received 150 pillowcase dresses from Louise Horler who is the U.K. co-ordinator for the 'Dress a Girl Around the World' charity. See her site on www.Sewscrumptious.co.uk The dresses are beautiful and we cannot wait to distribute them to the children who have so little. If anyone else would like to make 'pillowcase' dresses for us, or little boys shorts, we would be most happy to receive them.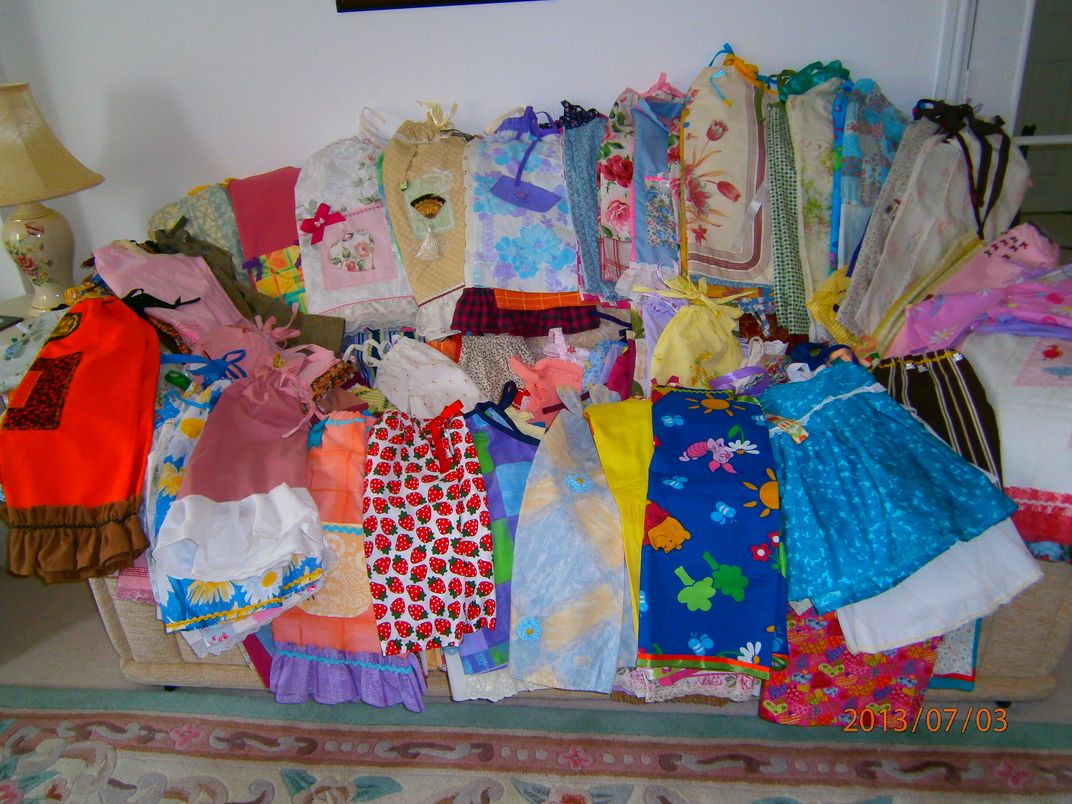 Yesterday we picked up more 'fish and chip' vests and lots of linen from Thornton le Dale W.I.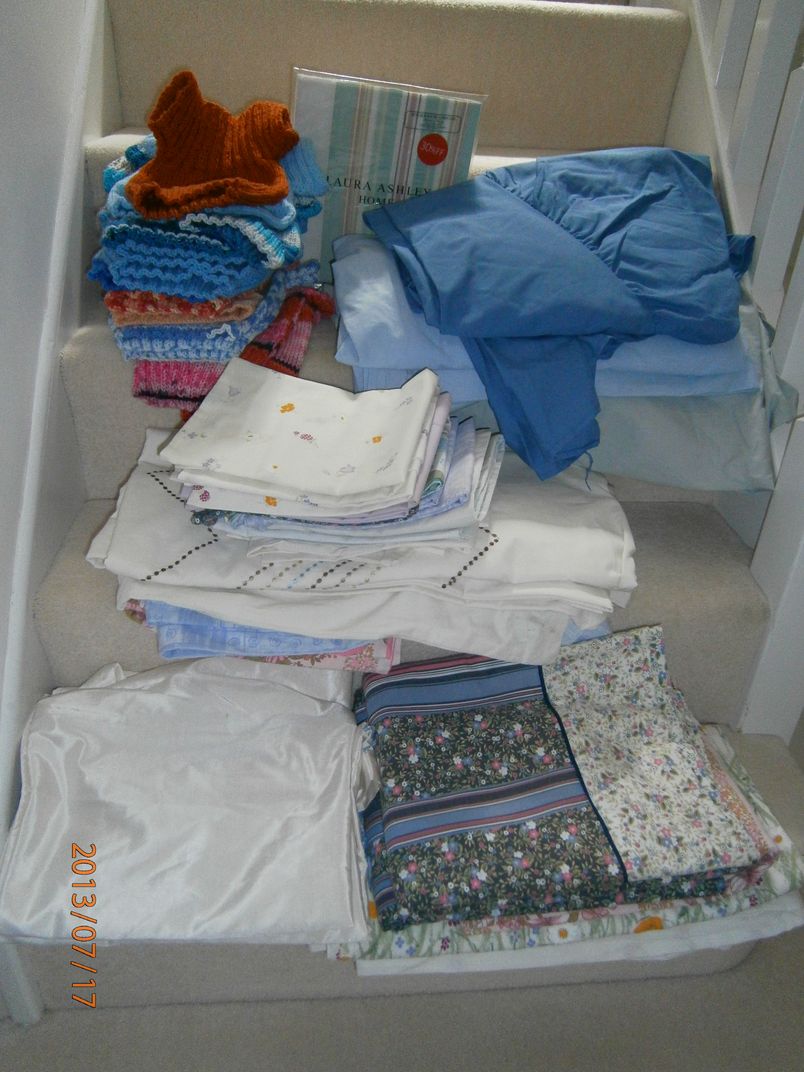 Unfortunately we cannot mention everyone, but Bless You all for helping us with our Charity. What ever size your donation, it WILL make a difference to the lives of the people we are trying to help.
Until the next time,
Keep well,
Diane, Derek and the team.