Hello again,
Our thanks go to Hunmanby Drama Group for a wonderful evenings entertainment when they staged a Murder Mystery night, on 21st June 2013 at the Filey Masonic Hall. The hall was decked with red, white and blue bunting and displays of knitting, sewing, art work, flower arrangements etc. were on the walls, to depict a village fete. We also had a chocolate tombola, a cake sale and a raffle.

The drama group mingled with the audience before everyone sat down and no one knew they were the actors, until a staged argument arose! The cast kept to their very convincing roles and were able to answer questions from the audience as to their relationship with Tracey the ' murdered' woman who always won the cake making competition - but it was then discovered that Tracey never baked her cake entries, but entered a 'shop bought' cake from the supermarket!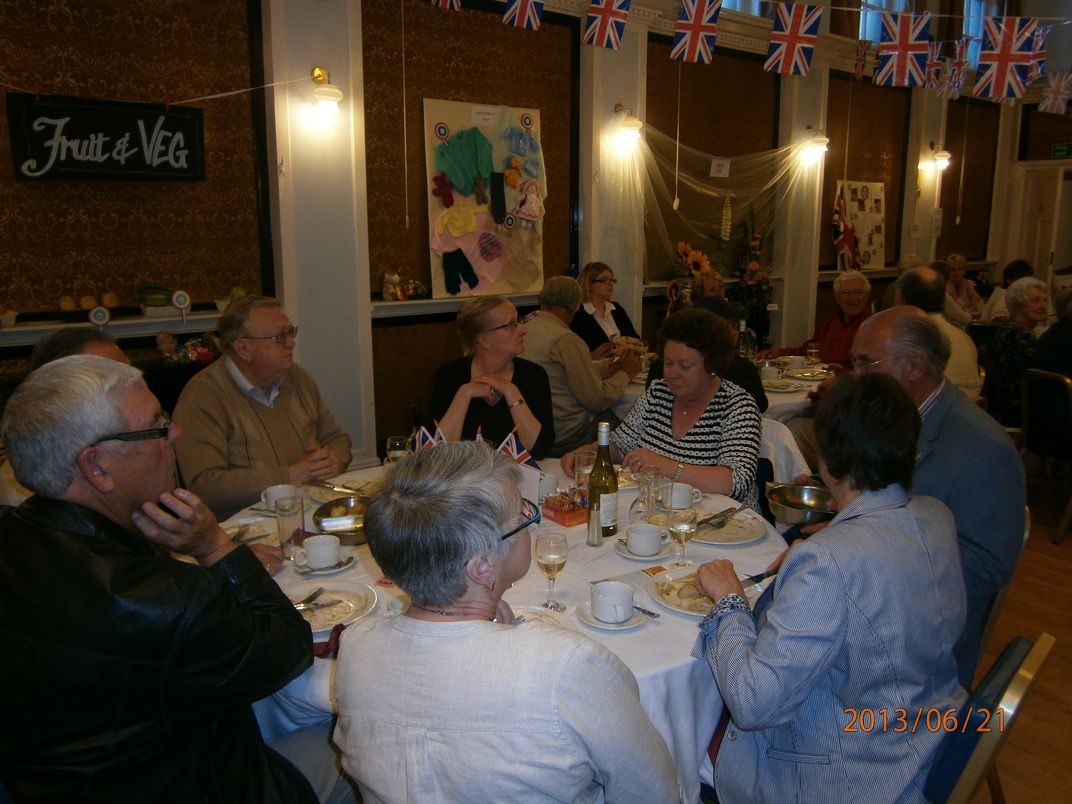 Enjoying the meal.
Pleasantly full.

A three course meal was enjoyed by all and in between courses, some of the cast would be interrogated by Detective Inspector Dick Lacey, and the audience participated by firing questions as to why they were innocent of the crime – or not!
There was a pretend body and a number of clues set out on a table to help the audience to find the murderer. Frankly, it could have been any one of them, but Detective Inspector Lacey explained at the end of the evening why only Guy Lines, the Scout Master could have been the murderer. There was a 'shop bought' cake for the person who identified the murderer, with a bottle of champagne to celebrate. The person voted to be in the best 'fancy dress' received a bottle of wine.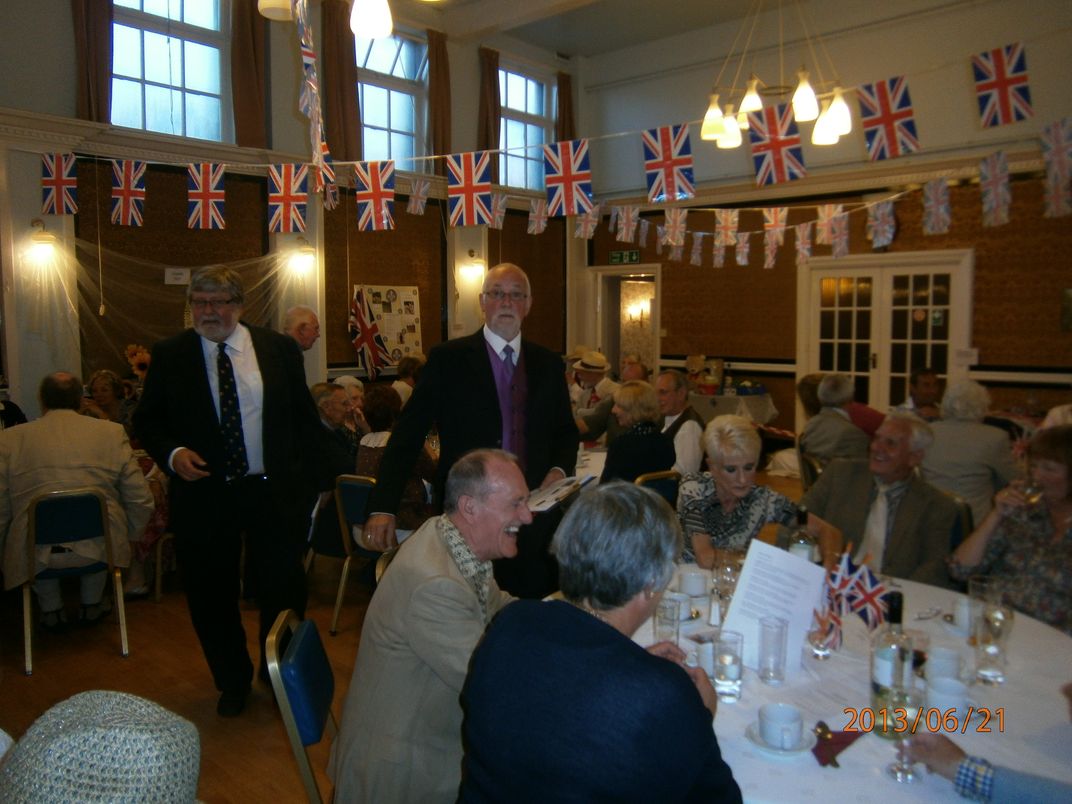 Detective Dick Lacey is about to interrogate Lee Sorsale the Estate Agent.

Apart from Detective Inspector Dick Lacey and Guy Lines, the other cast were Maddy Lines – a rival cake baker to Tracey. Ollie Day, who owned a Travel Agency. May Day who was Ollies wife. Lee Sorsale, the local Estate Agent. The Reverend Neil Duprais – the local Minister. Winona Cases, the local Solicitor.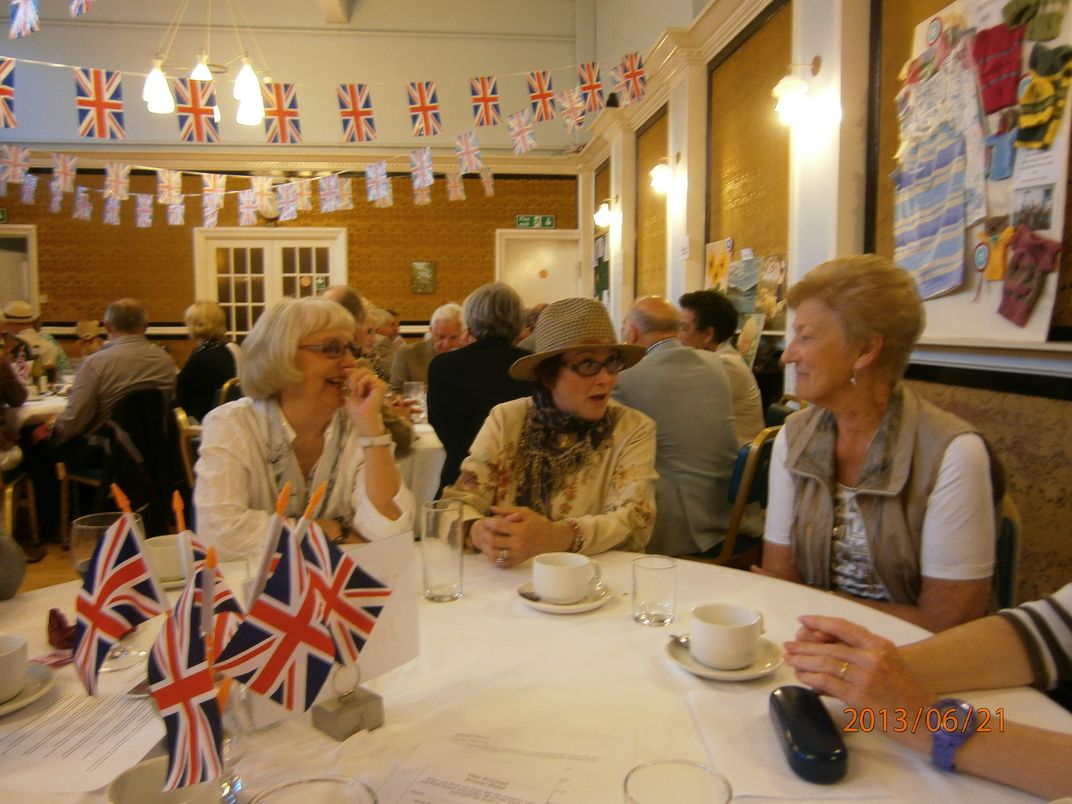 Discussing 'Who Done It?'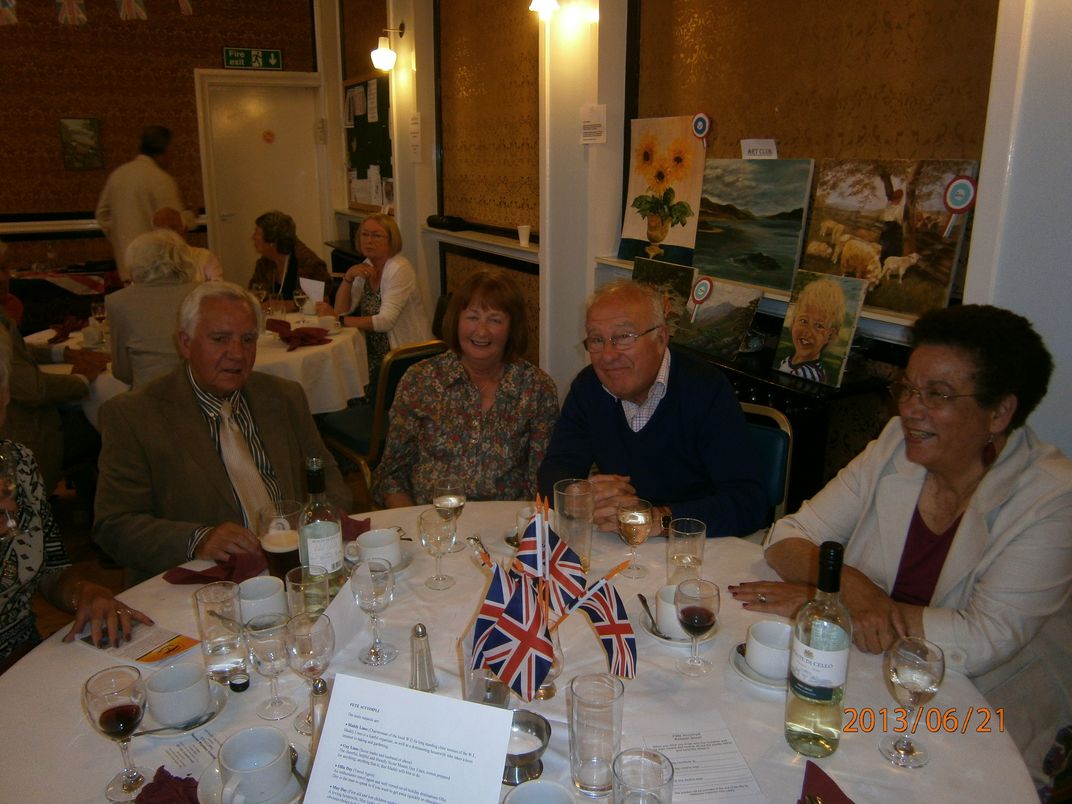 We've made up our minds!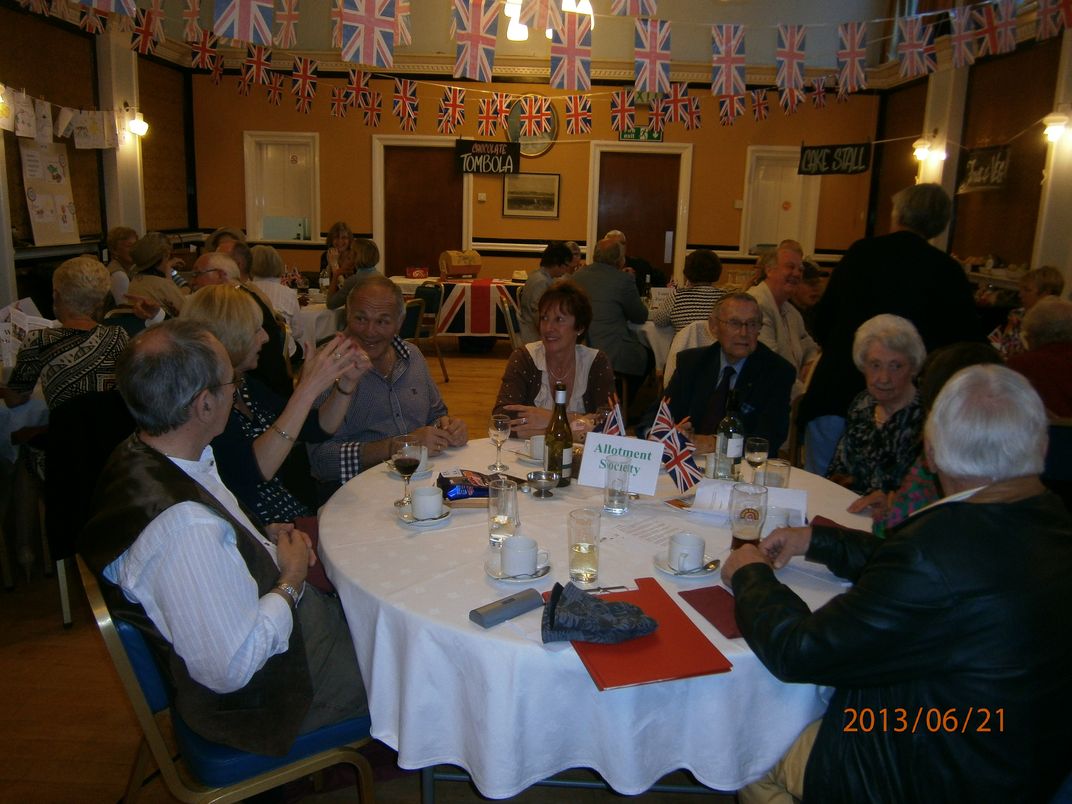 We are not sure!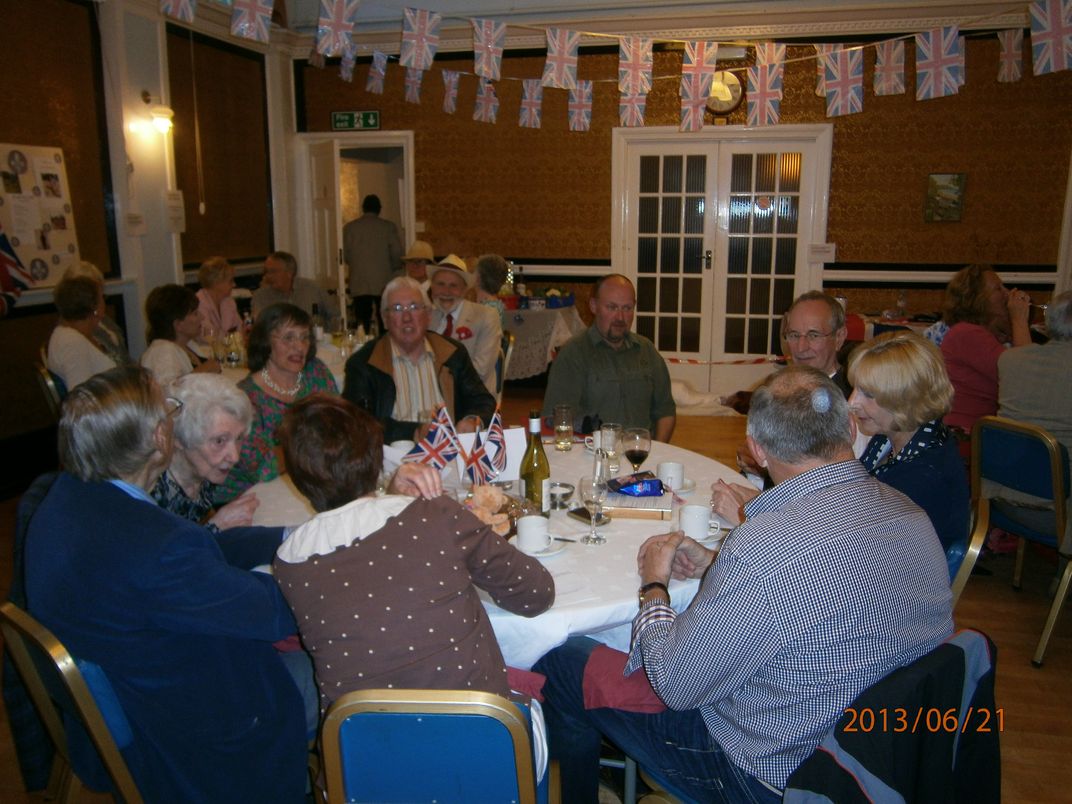 A 'Murderer' in our Midst. Guy Lines (The Scout Master) - in the green top -
committed the 'murder'.
Thank you again The Hunmanby Drama Group for giving their time and talent for free, to raise a considerable amount of money for the charity.

Our thanks also go to Peter Milnes Motors (Peter Milnes Motors), Hunmanby and Nicholson's Estate Agents (Nicholsons Estate Agents), Filey for both sponsoring the evening.
The money will go towards the cost of our container which we are sending to Ukerewe later this year full of children and adult clothes, shoes, material which will be made into clothes on the island and other humanitarian goods.
Until the next time.
Best wishes,
Diane, Derek and the team.